So I haven't been updating this blog too much as after my last few purchases I haven't really been buying any records. However after reading one of my favorite blogs We Will Bury You and hearing that Doug passed on a No Tolerance – No Remorse, No Tolerance Test Press from Sean Youngblood I had to see if it was still available. So I quickly scrambled to shoot off an email to Sean, hoping no one else would have the same idea as I did. He replied pretty quickly and it turned out that he did still have a spare copy available. A few emails back and forth and we made a deal!
So here it is! No Tolerance – No Remorse, No Tolerance TEST PRESS out of 24.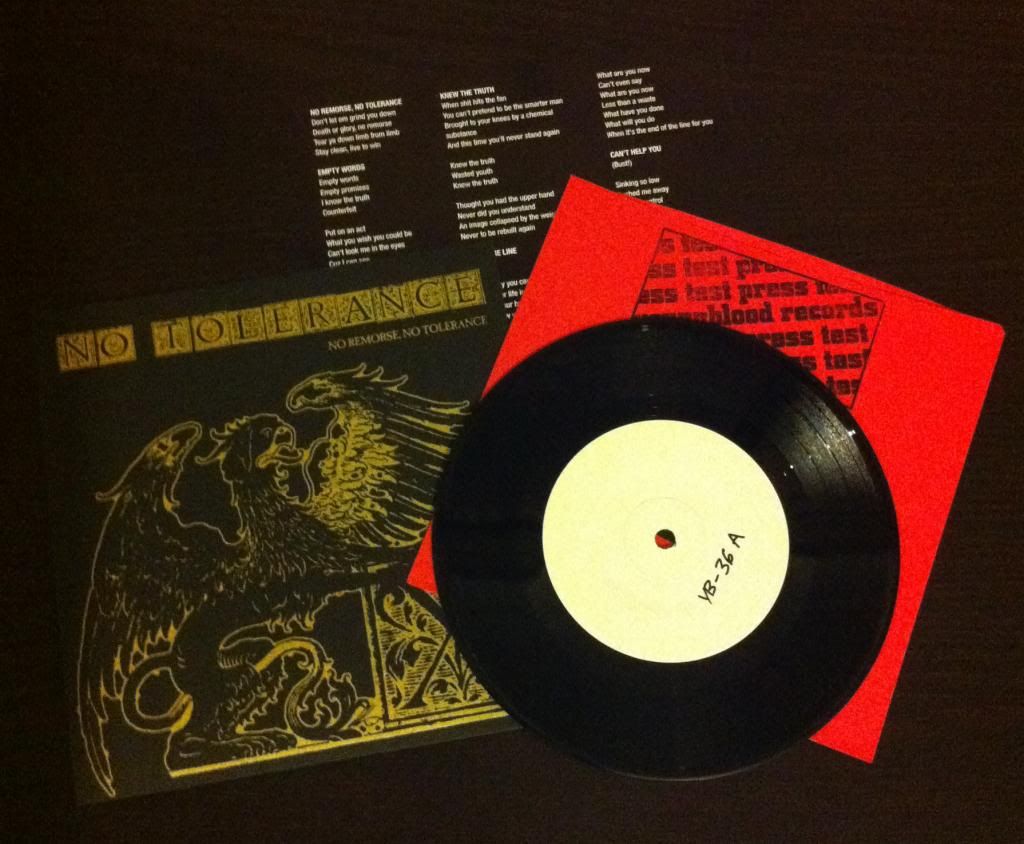 The test press has an awesome gold screened cover. The record has blank handwritten labels and a sweet stamped inner sleeve. I have always loved No Tolerance's design and layouts and this test press definitely does not disappoint. (sorry about the poor quality photos, they really don't do this cover justice).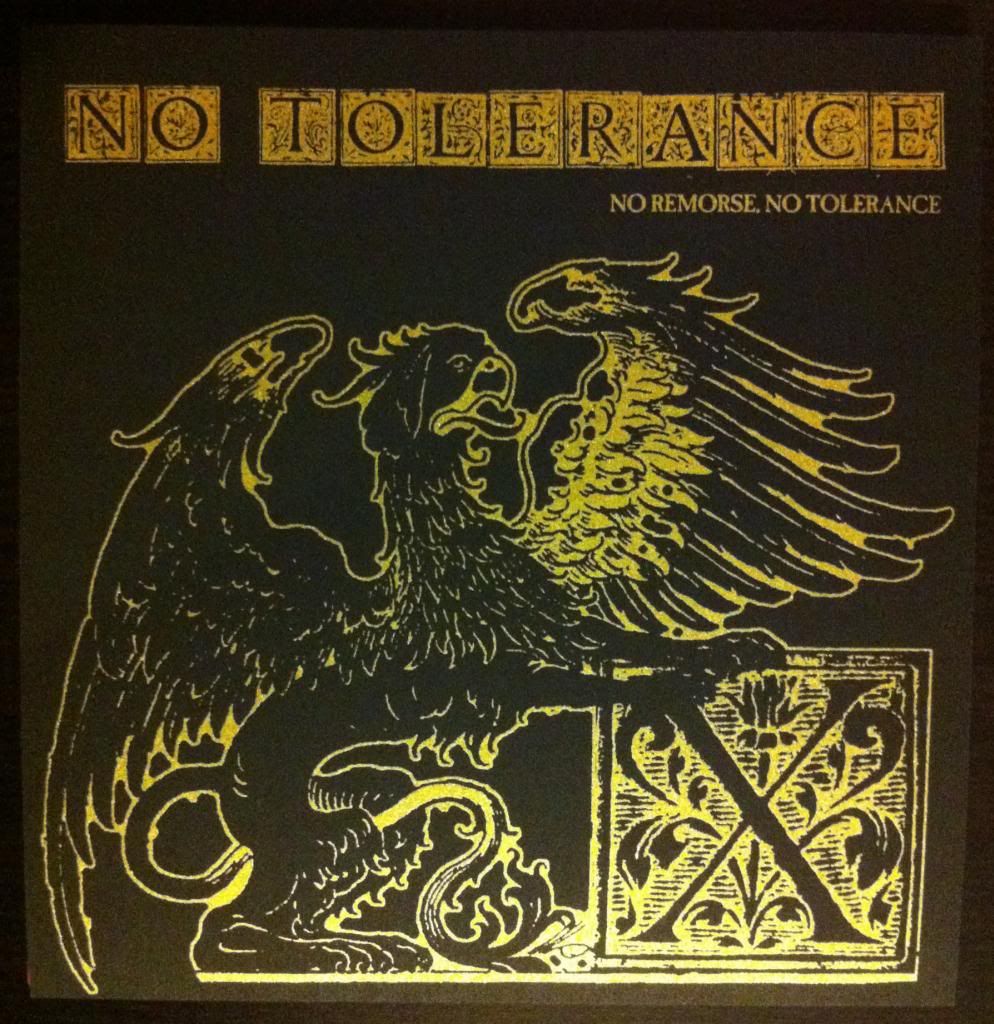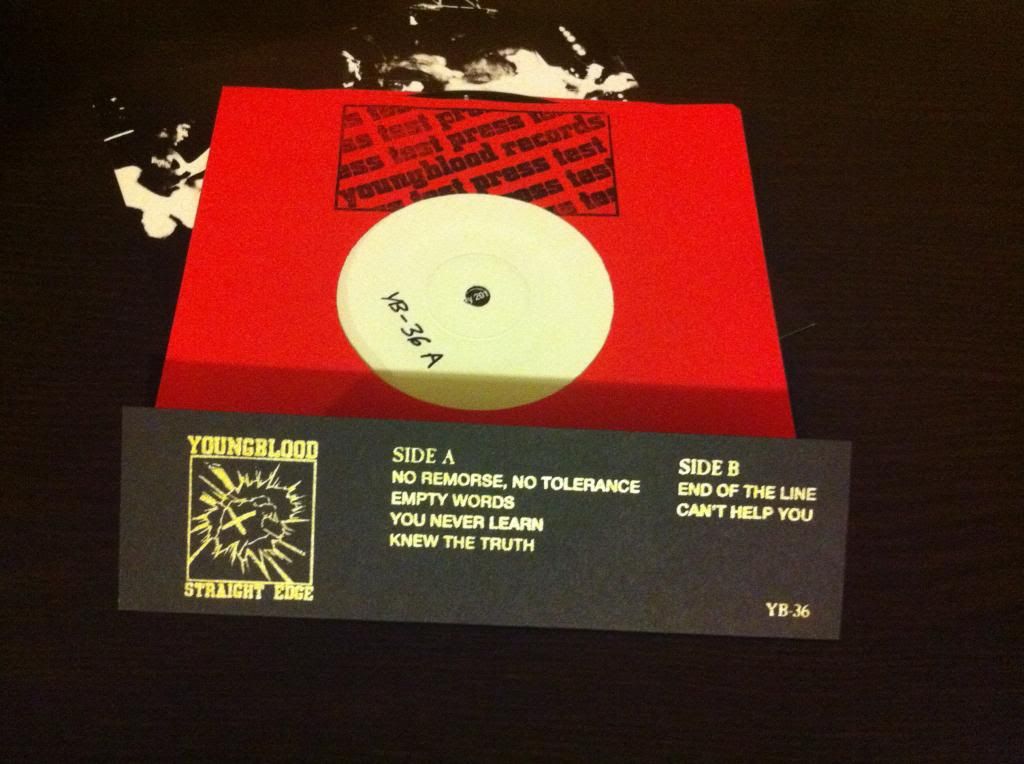 As I've previously written about my No Tolerance records before I'm not going to go too much into the details and try and keep this write up brief, however I thought it would be cool to see the different covers next to each other. Here is the test press gold cover. Pre-Release cover screened in silver and regular first press white.

Finally picking up the test press now actually completes my No Remorse, No Tolerance collection and in fact actually completes my No Tolerance 7" collection, having previously completing my Boston StraightEdge collection. I now only need ONE No Tolerance record to have a complete collection, the test press for the LP. Here is my complete No Remorse, No Tolerance collection, first press on the top row and second press on the bottom row.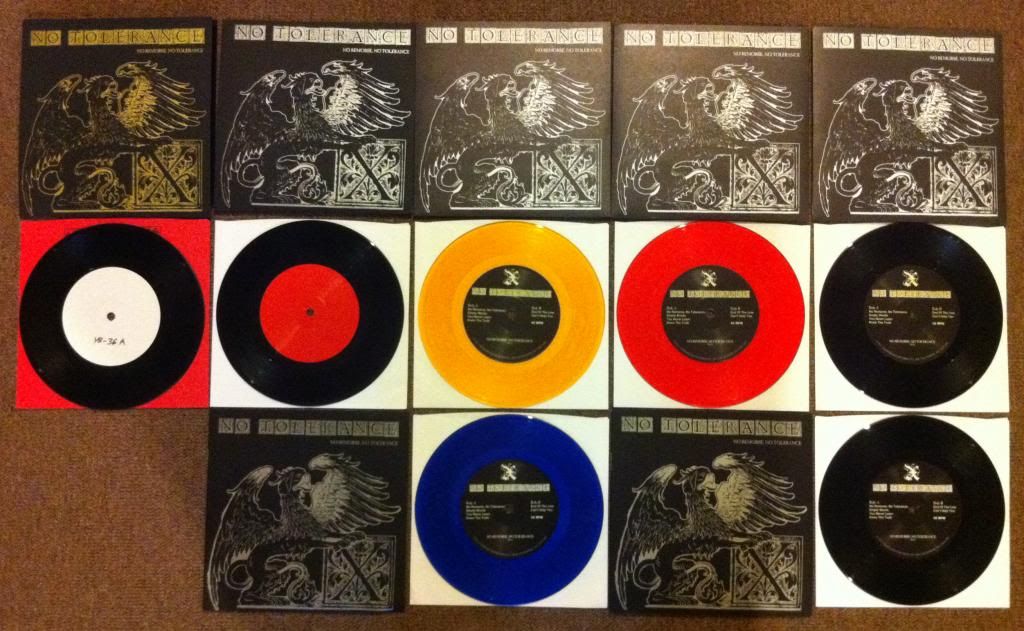 Finally here is my entire No Tolerance collection (If anyone has a line on someone with the LP test press PLEASE hit me up!)