Okay so I have really been getting into No Tolerance recently and they seem to constantly be in my rotation of records that are playing, definitely one of my favourite current bands. For those of you who haven't heard them do yourself a favour and go check them out now!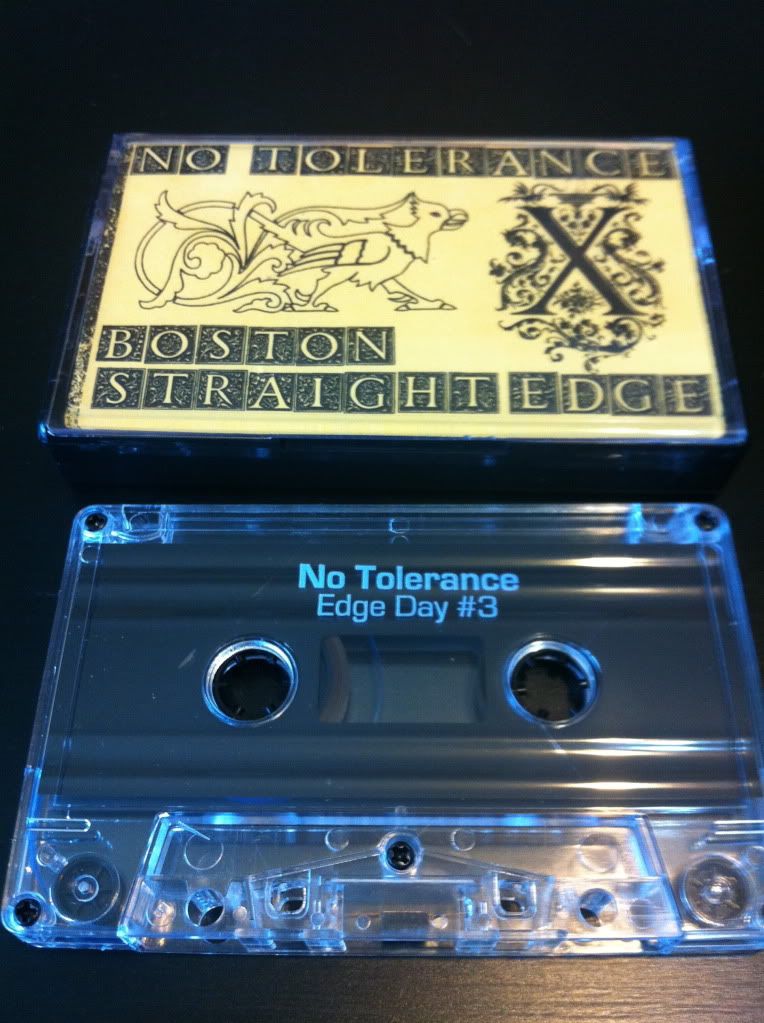 So here is where it all started No Tolerance – Boston Straight Edge Demo for Edge Day #3.

Sweet looking tape!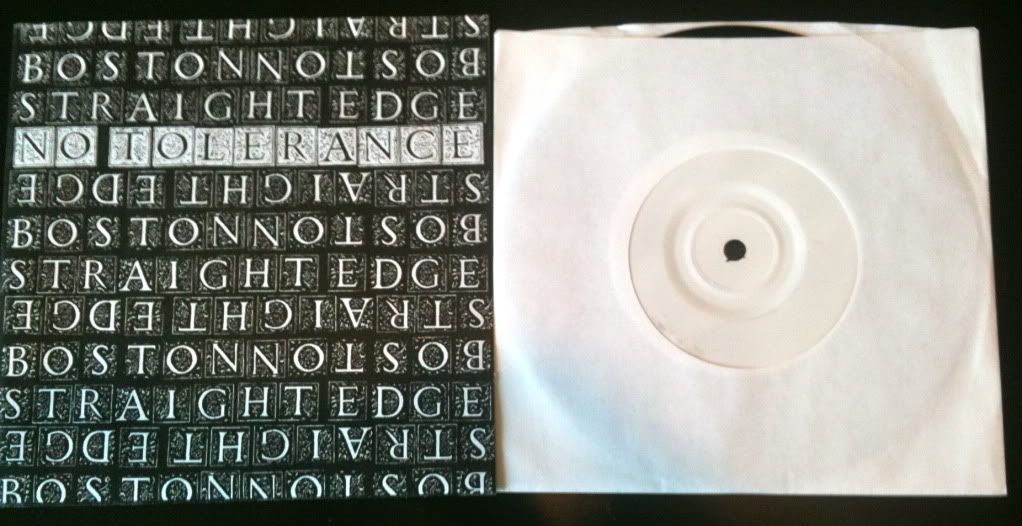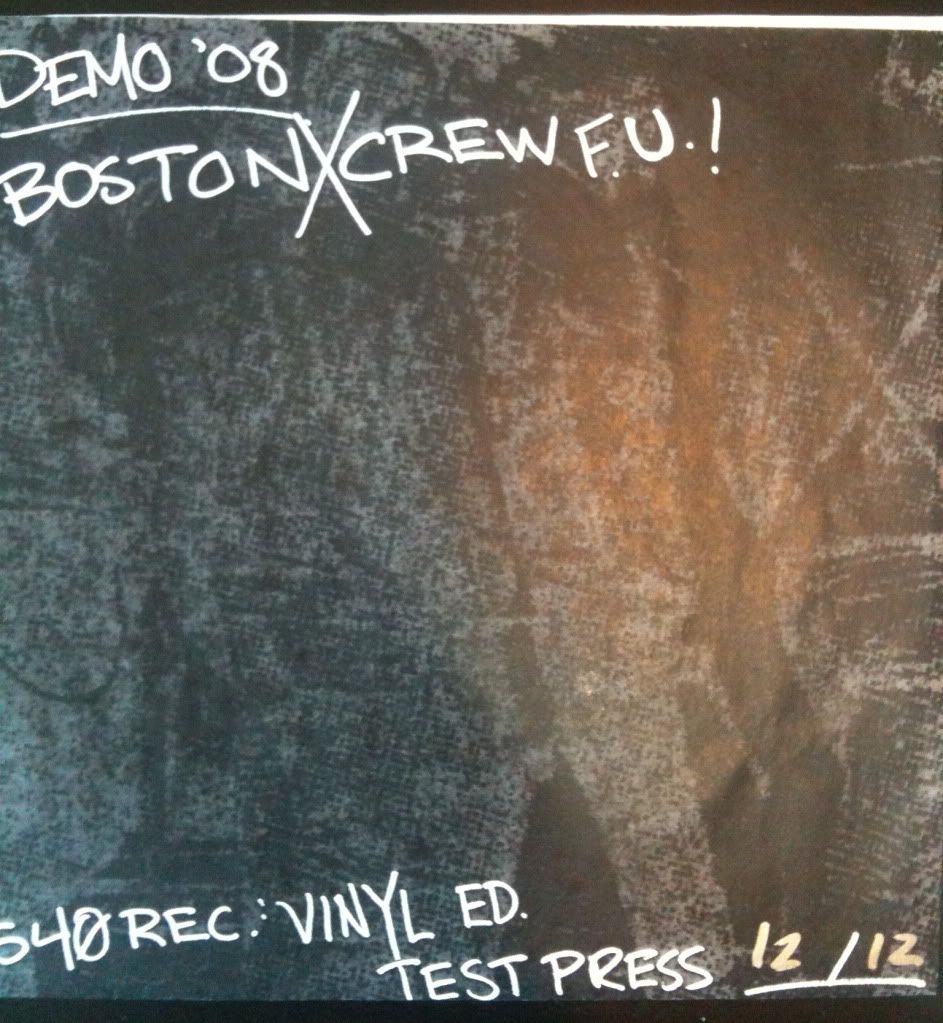 The demo was later pressed on vinyl by 540 Records.
No Tolerance Test Press, out of 12. As you can see on the back cover mine is 12/12. The Test Press has an alternate cover, same design used on the back of the t-shirts.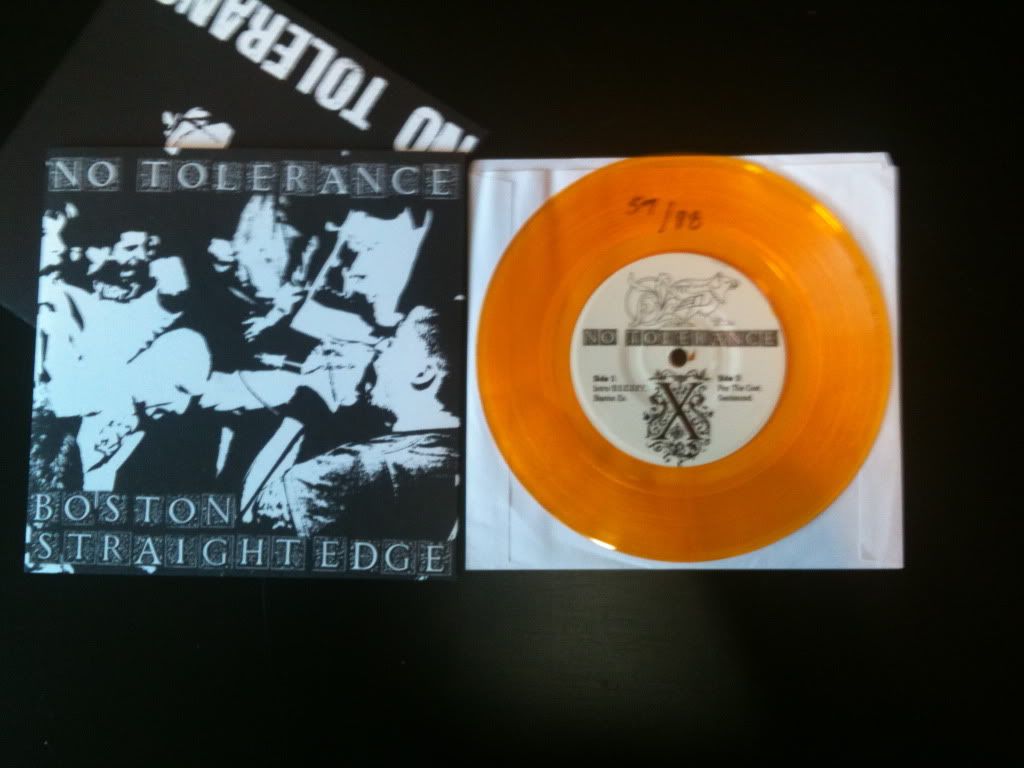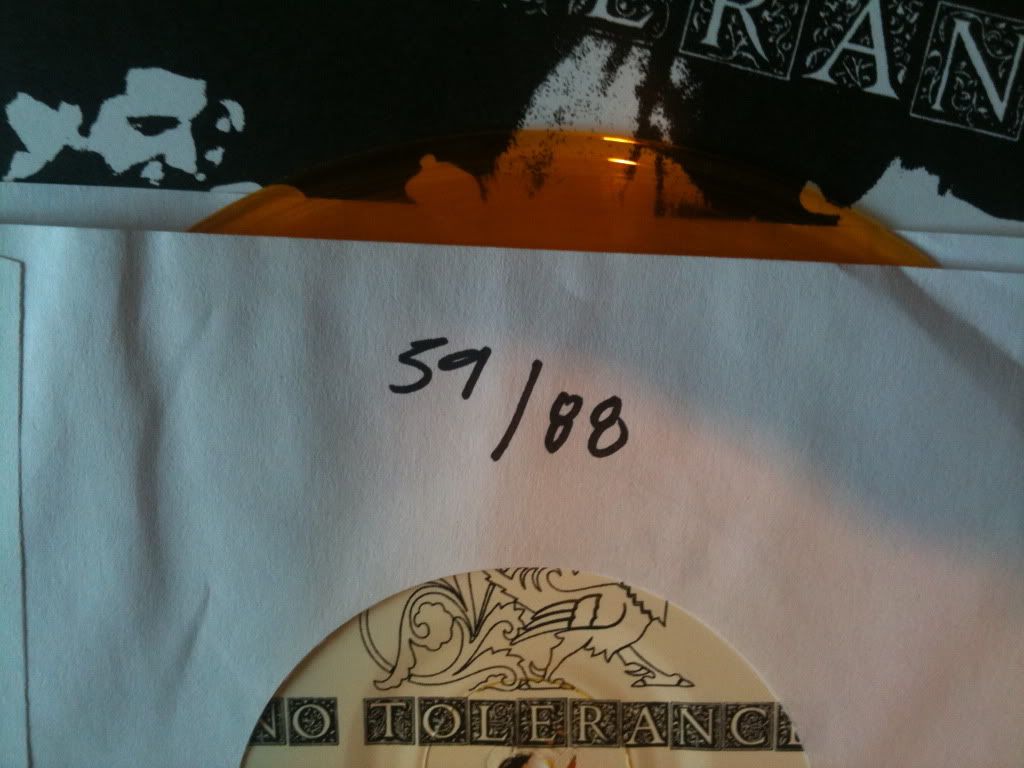 Here is the gold version mine is 39/88, took me ages to find a copy of this, ended up having to wait for one to eventually turn up on eBay.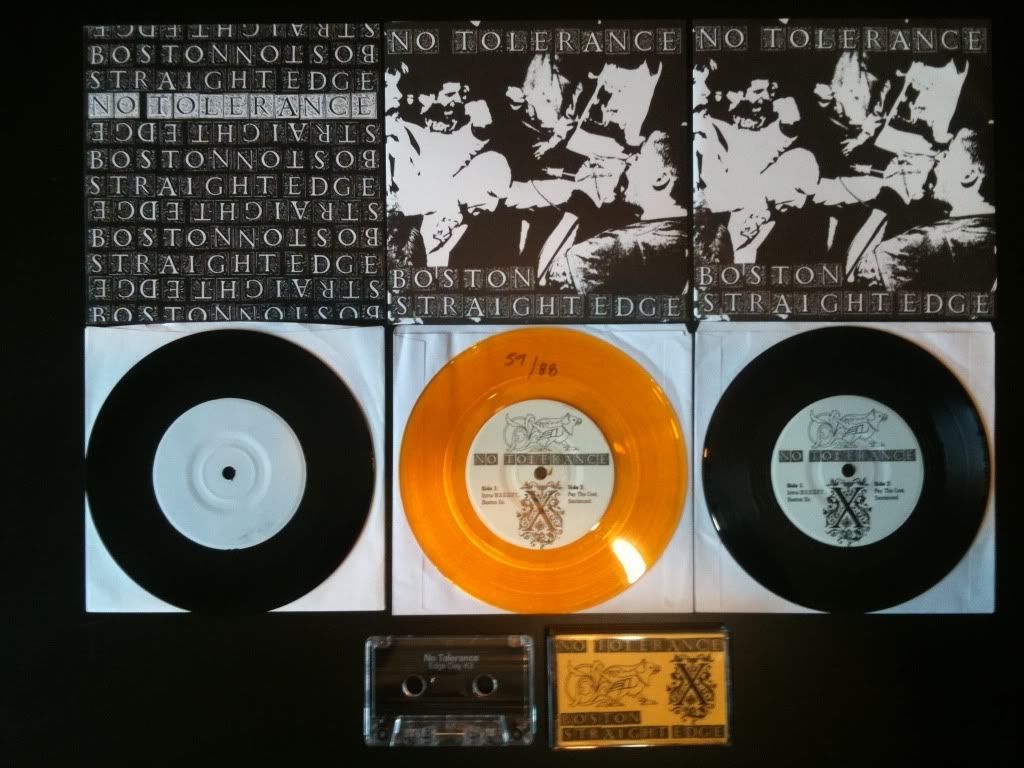 Here is the complete No Tolerance - Boston Straight Edge Demo family, as you can see was pressed on black, these are out of 500.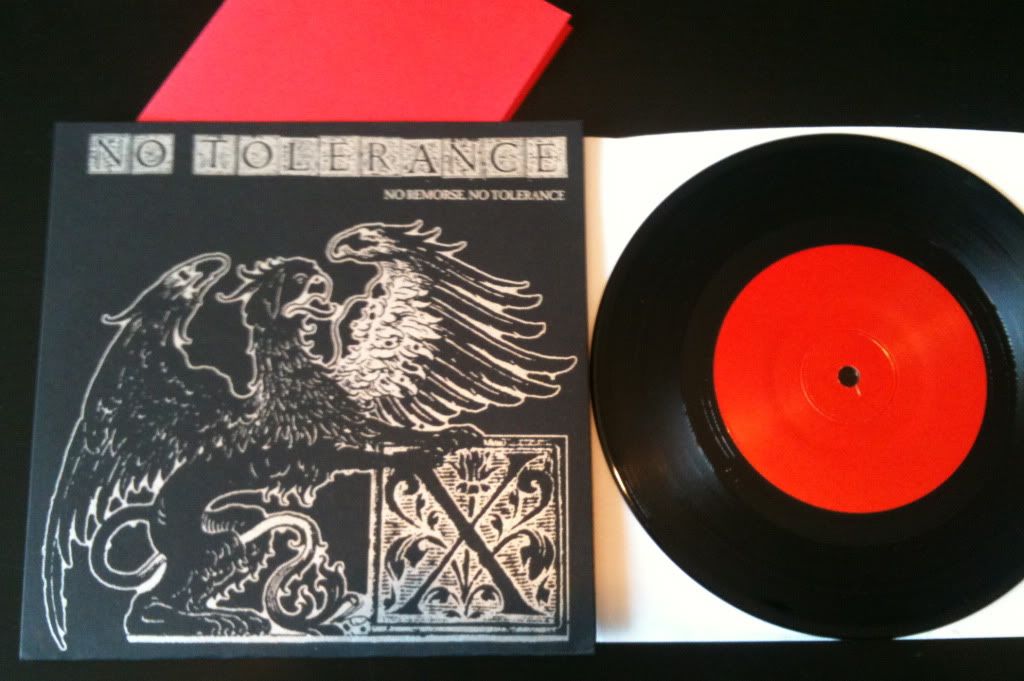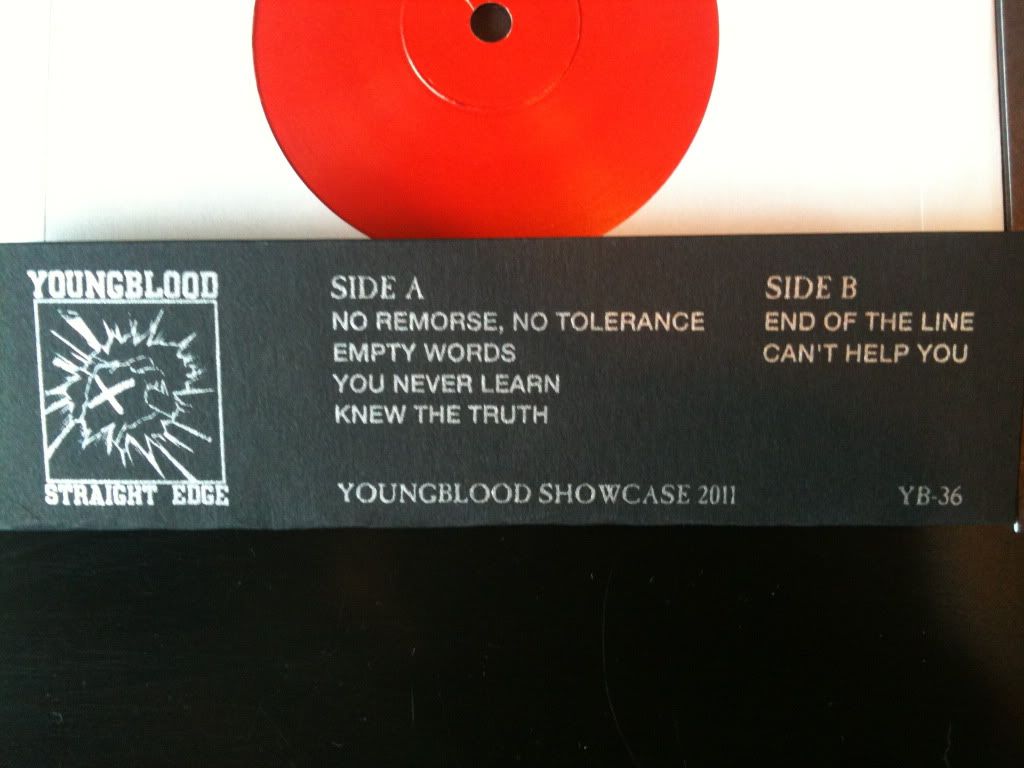 Here is the latest 7" No Tolerance – No Remorse, No Tolerance. This is the Youngblood Showcase pre-release apparently out of 85 with blank red labels and screened in silver. Really nice look, love it! Also there is also a gold version of this out of 187, which I just found out about! Need to find a copy of this. Also need a test press, not sure how many tests there are.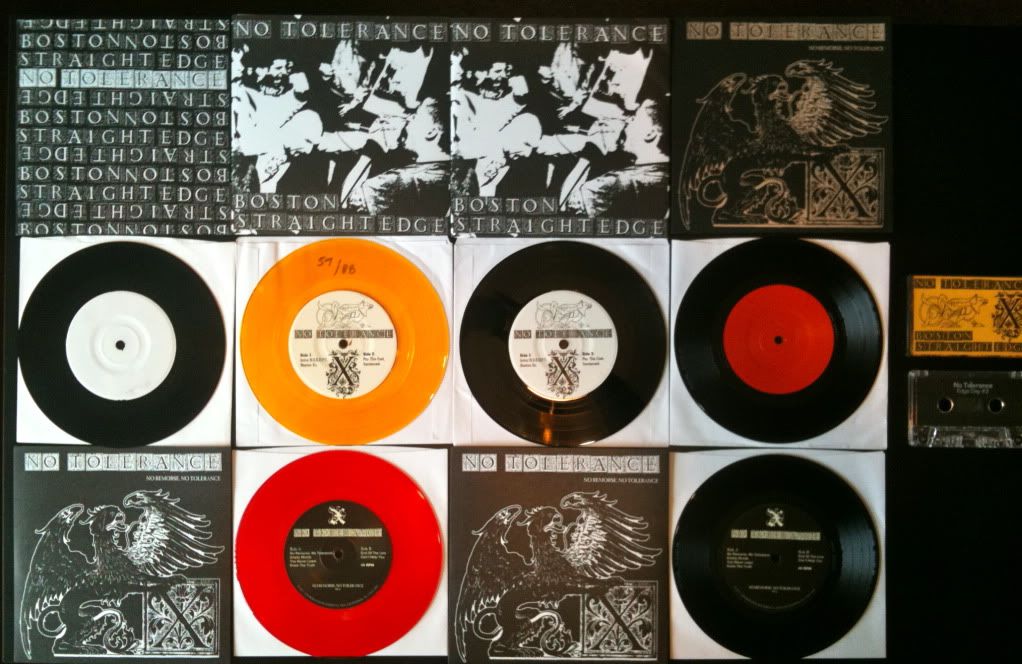 Also pressed on Red out of 330 and black as pictured above.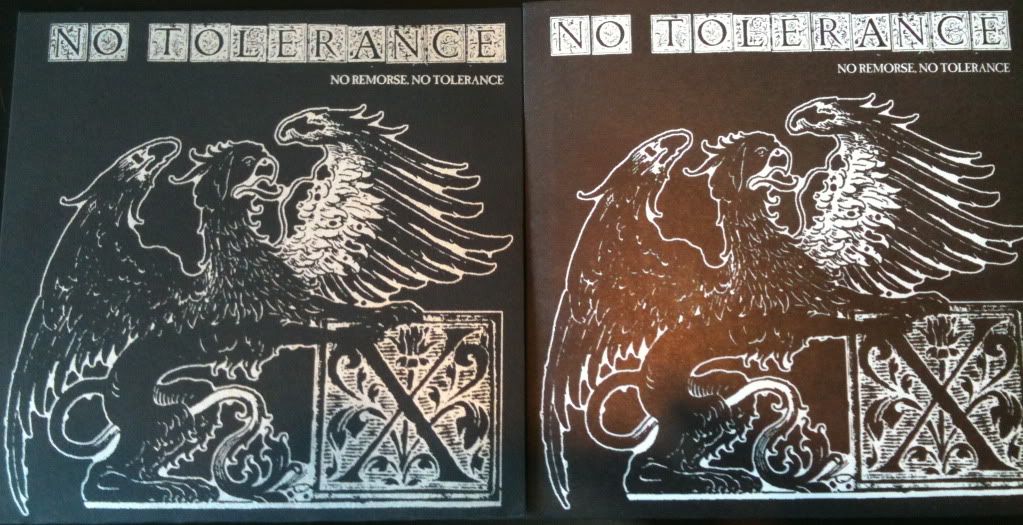 Shown here is the difference between the pre-release cover and the regular cover. Sorry about the bad quality photos, next time will use a better camera.