Okay so a lot of people have been asking me the differences between the Uniform Choice - Screaming for Change original second press on clear green and the new re-press on clear green. So I decided to do a post showing all the differences.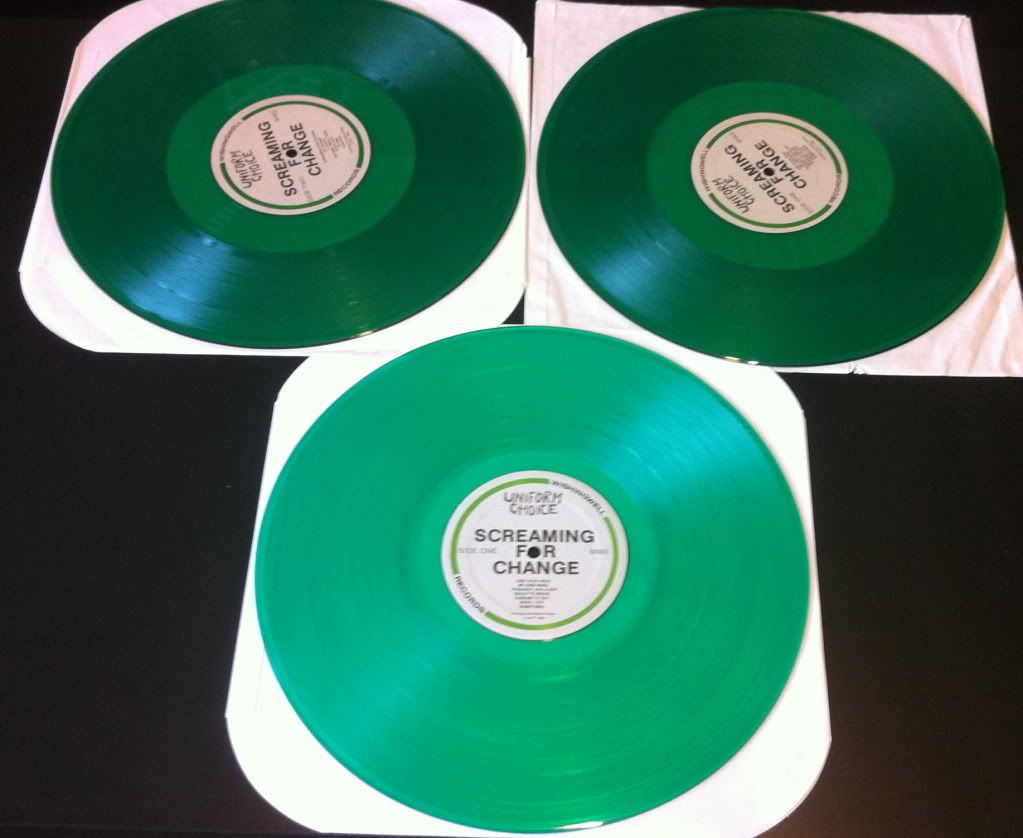 First off the most noticeable difference is the colour. As shown here are 2 copies of the original 2nd press and a copy of the new re-press. Obviously the repress is much lighter when compared. However if you don't have an original to compare it with there are a few other ways. If you look at the dead wax, you can see on the re-press it is smaller than on the original 2nd press.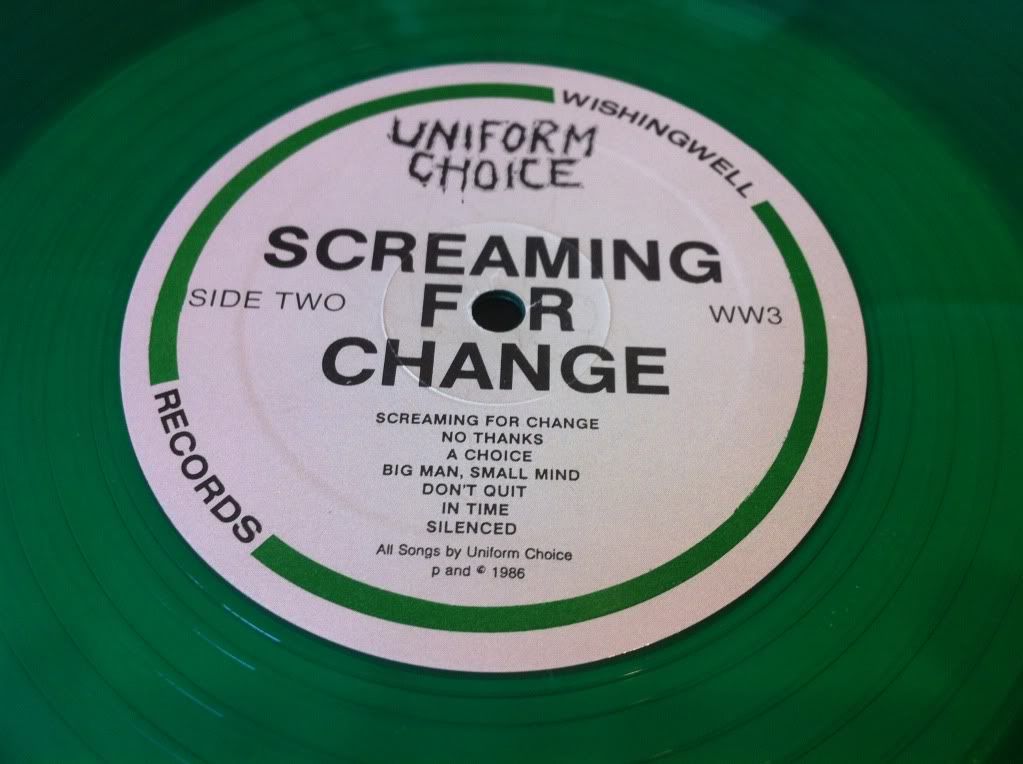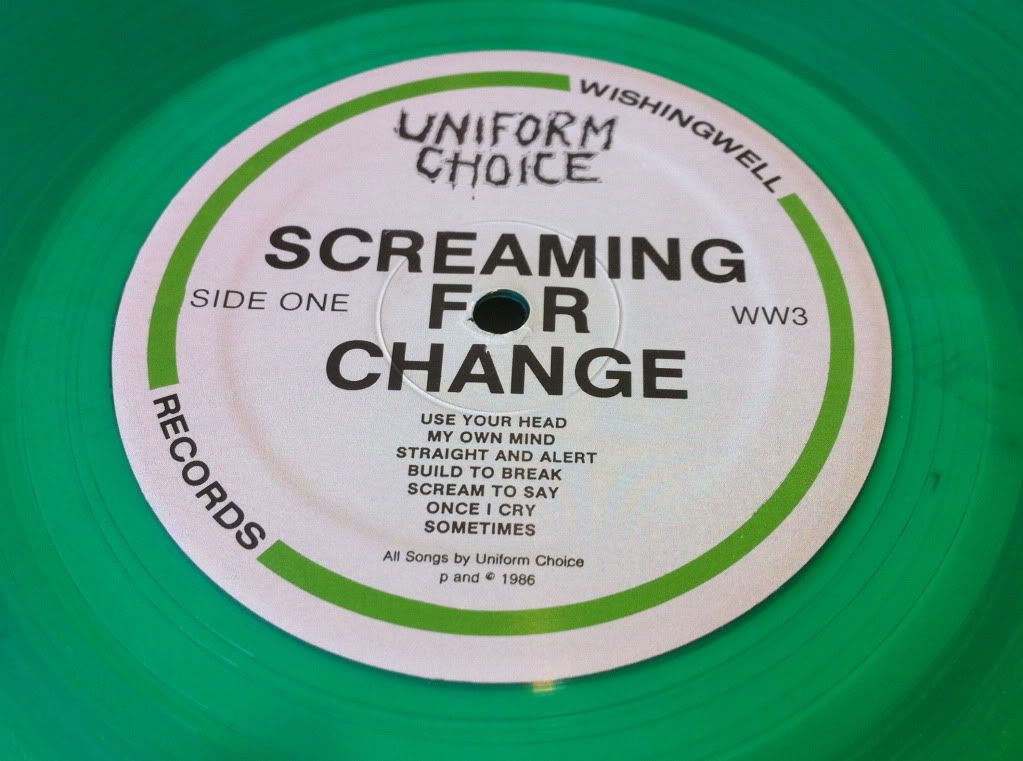 Here you can also see the different shade of greens on the label. The re-press is much lighter.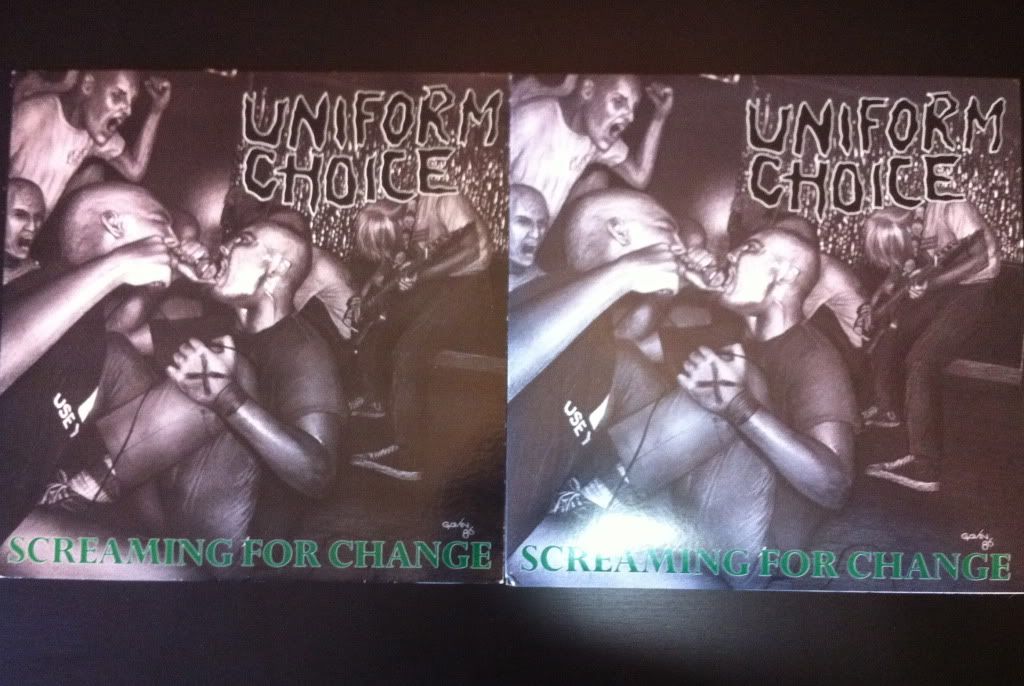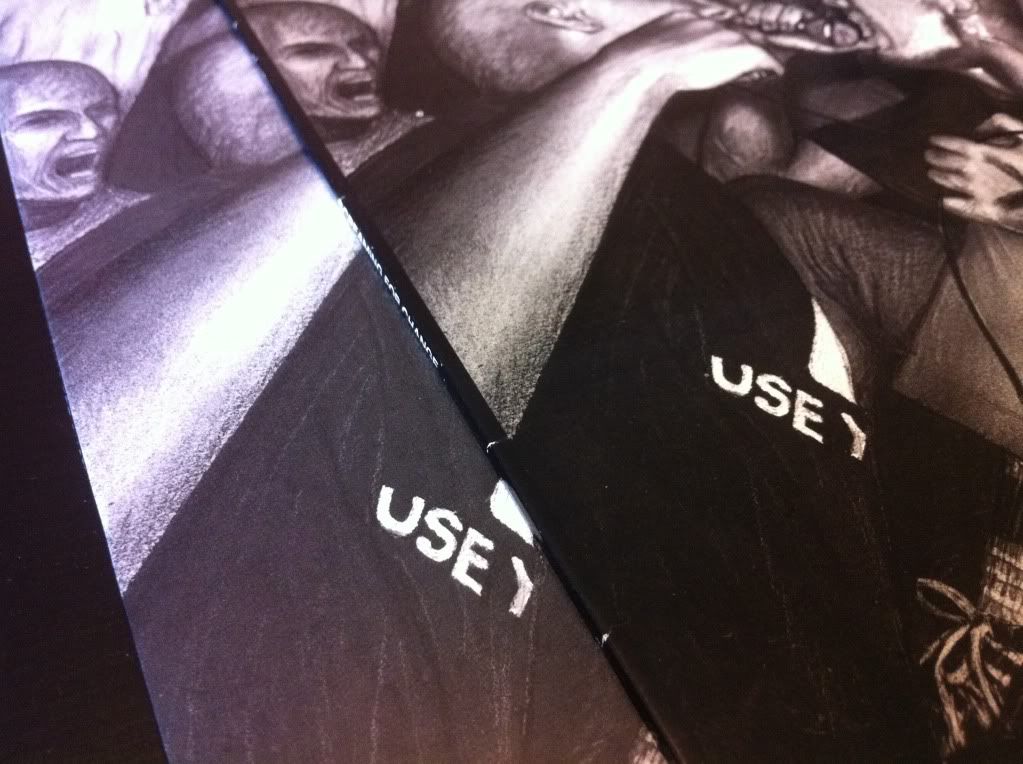 Obviously the cover of the re-press is nice and new, but it is also a bit lighter than the 2nd press.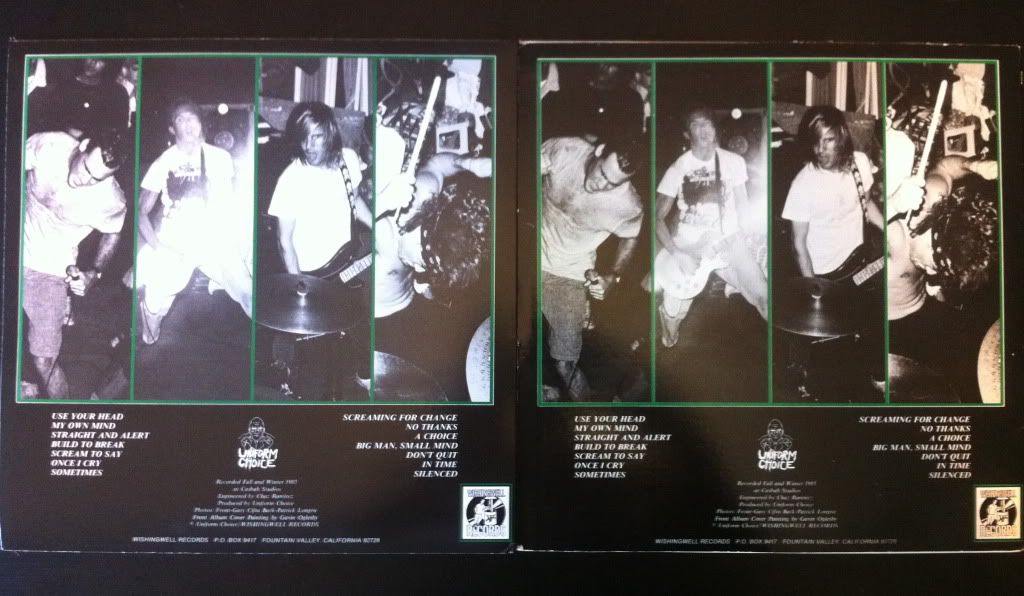 The back covers are again identical except for the slight difference in colour.
Here is the original insert. The re-press does not come with an insert.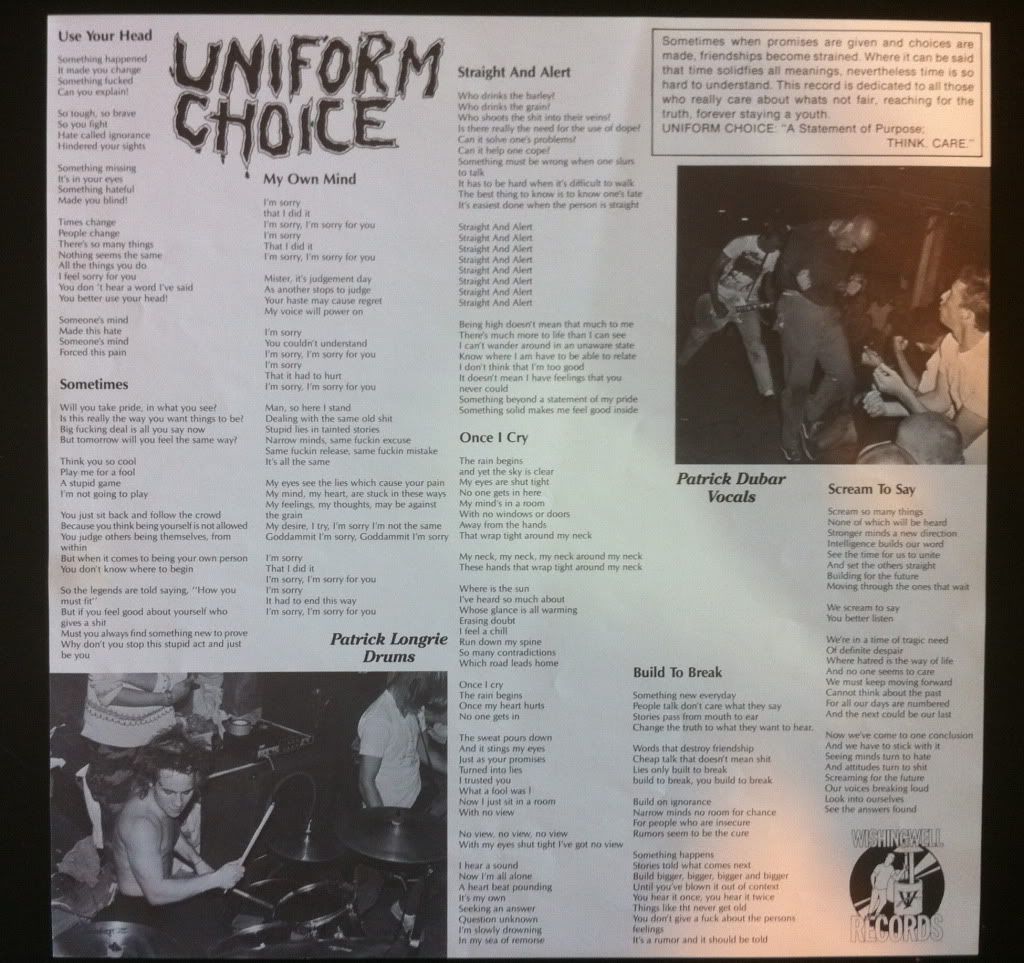 However if say someone had placed the cover and added an insert from a 2nd press on black there is one sure way to tell 100% what copy you have. The matrix is different. On the 2nd press there is actual writing in the matrix.
(tried to take a picture of it, but couldn't get the lighting right)
Second press A-side matrix;
"always remember as june turns into September…" "WW3–A" "L-2443"
Second press B-side matrix;
"your ideals were right, autumn fades to white." "WW3-B" "L-244-X"