So if you have read this blog before you will know I collect Brotherhood records, well recently I managed to get my hands on a copy of a Brotherhood record I have been after for years! I was so stoked when it finally arrived in the mail. So here it is the latest edition to my Brotherhood collection, Brotherhood – No Tolerance for Ignorance "Found in my Closet Records" Edition.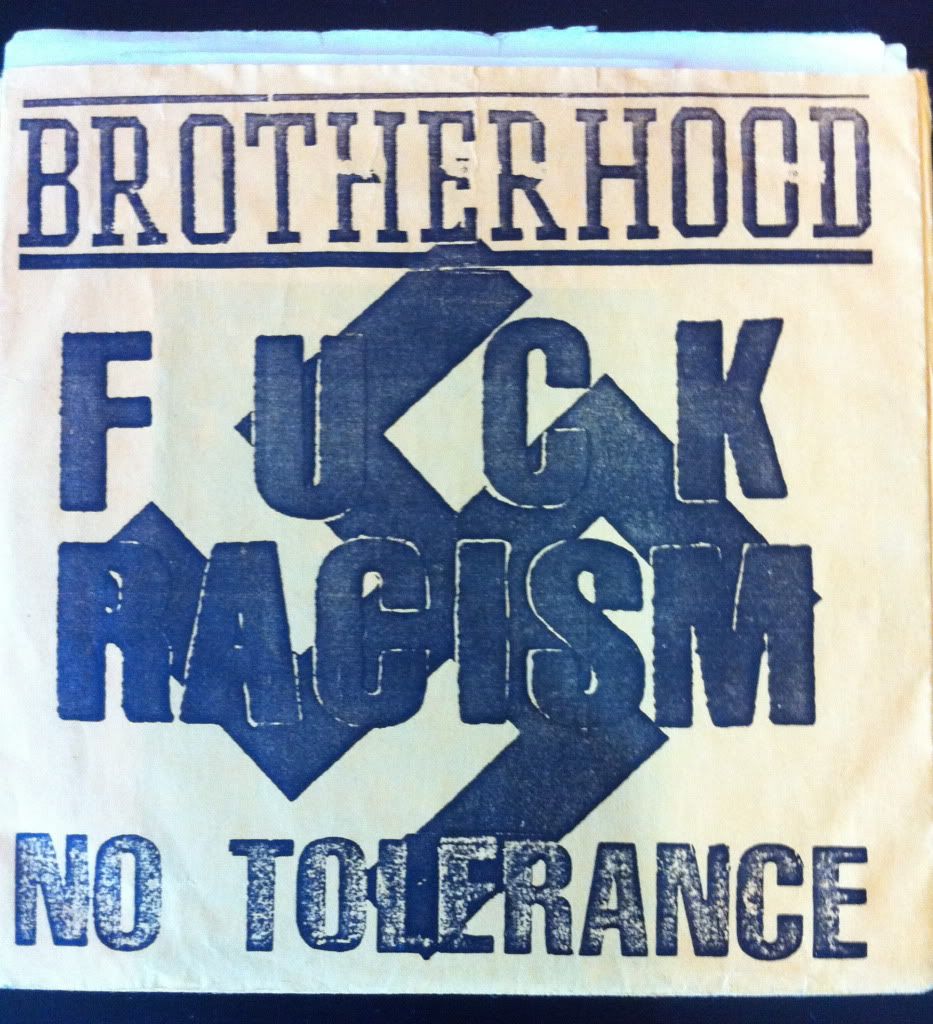 So this version of the 7" has a different cover that looks like it was made out of a manila envelope (This photo is just a bit light). These are out of 40 and were made up with alternate covers and inserts from left over records found in one of the band member's closet. Red vinyl, from the 2nd press.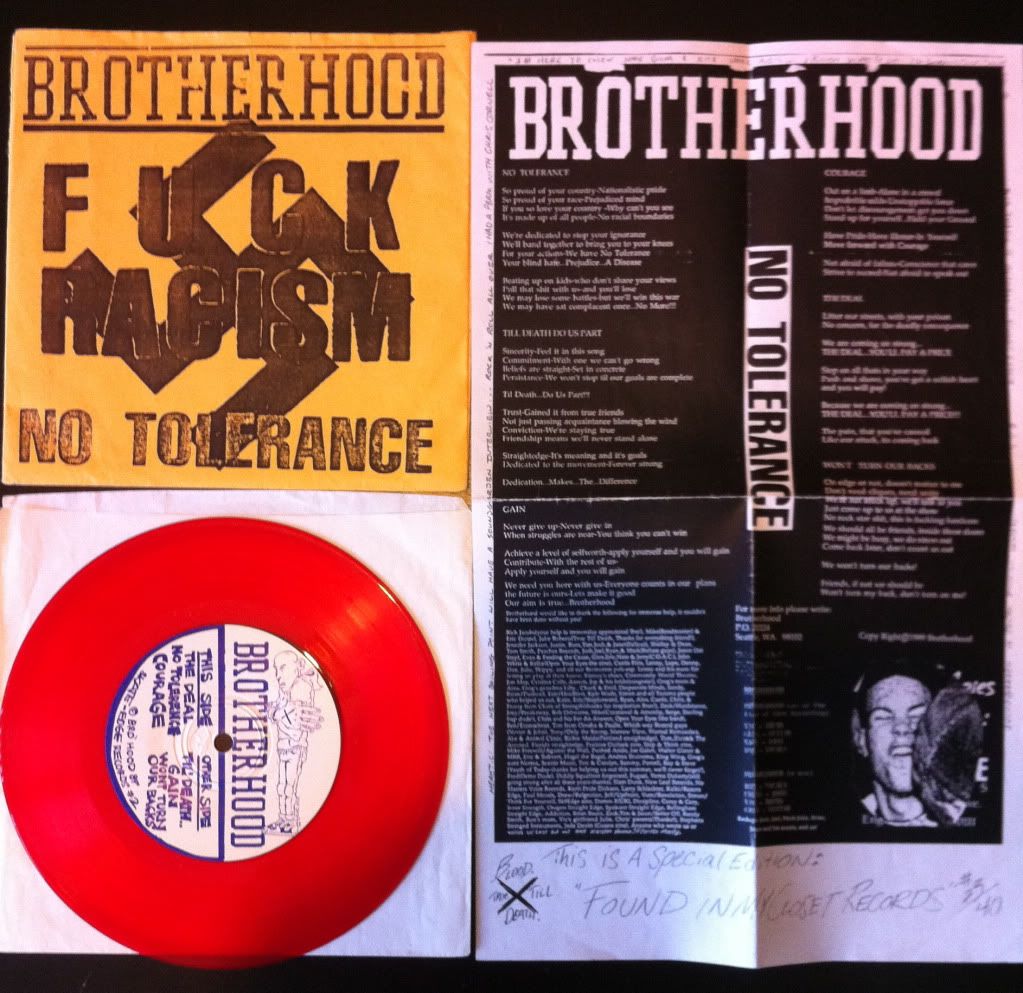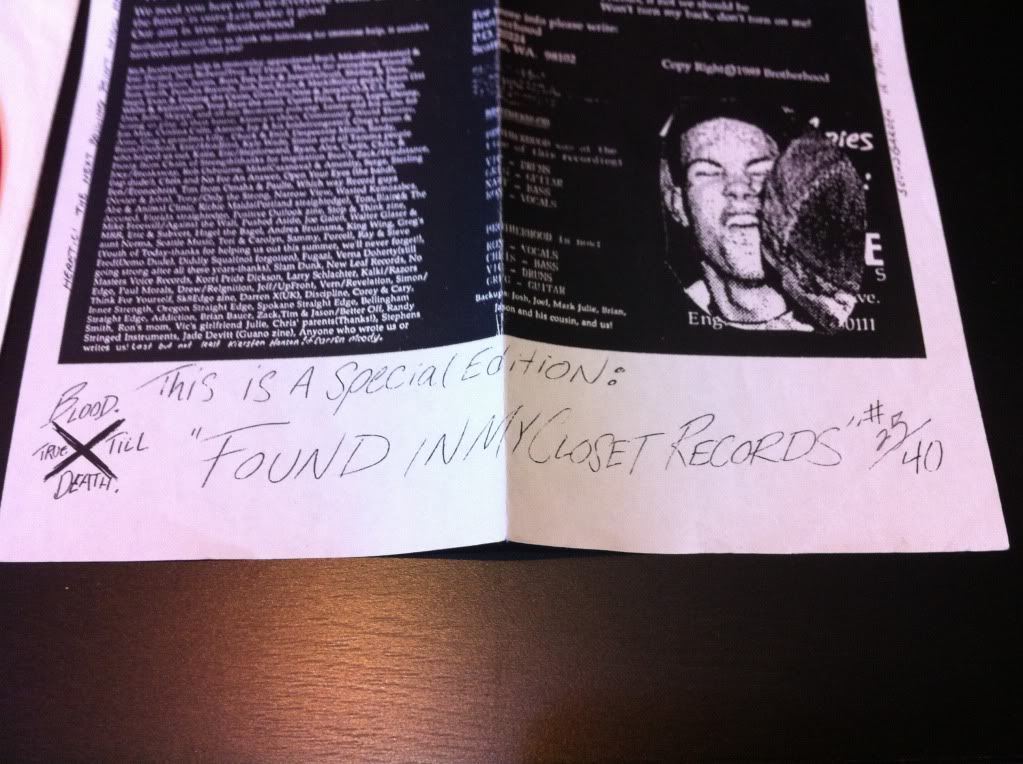 These are hand numbered, my copy is 25/40.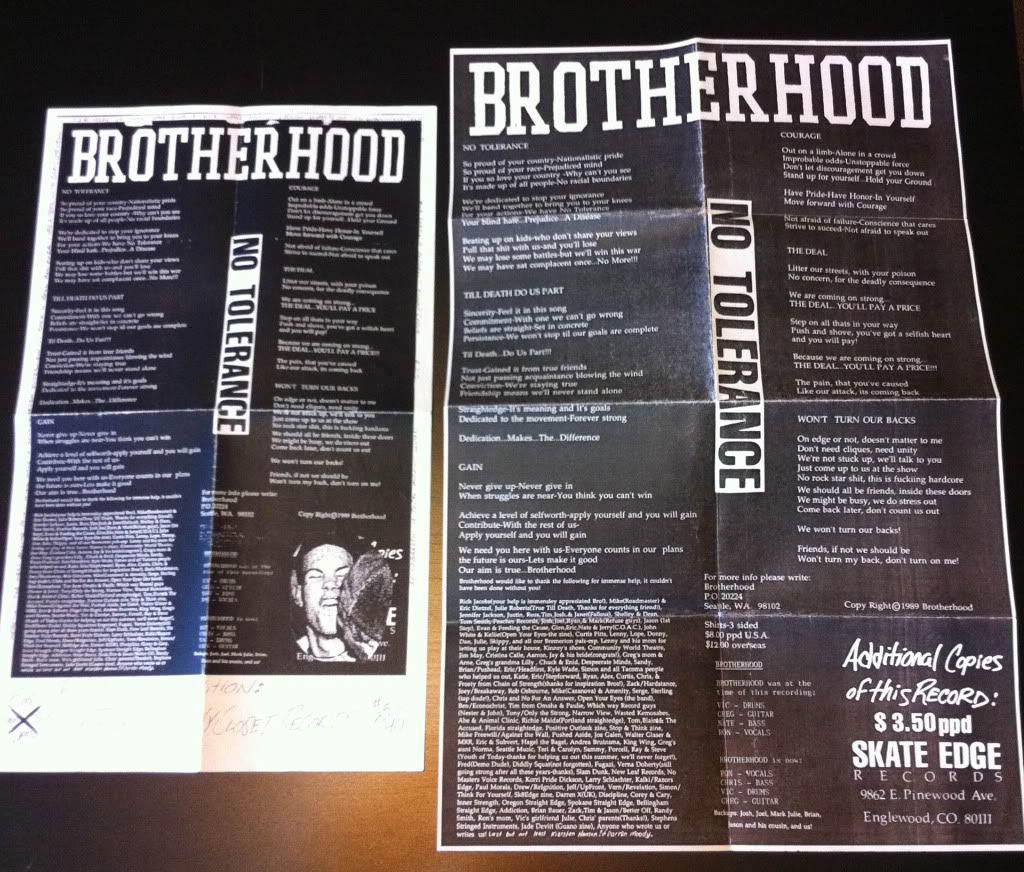 As pictured above the insert for this version is a bit different to the regular press. The closet edition is on the left as you can see is much smaller and has a picture over the mail order info. As well as obviously being numbered.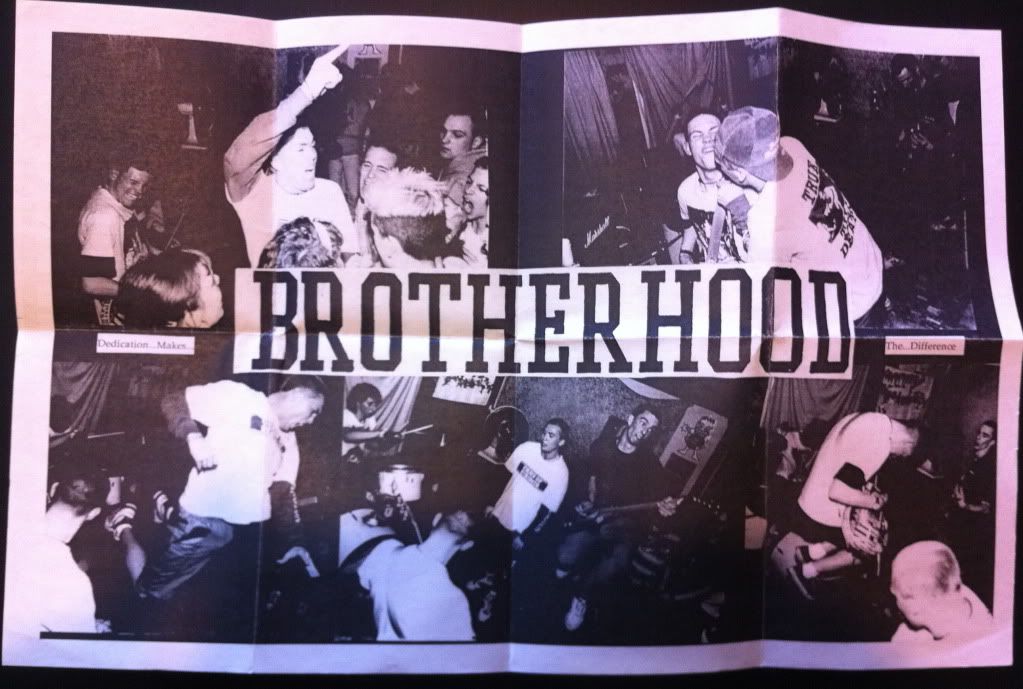 Also the back of the closet edition is blank. Pictured above is the back of the regular insert.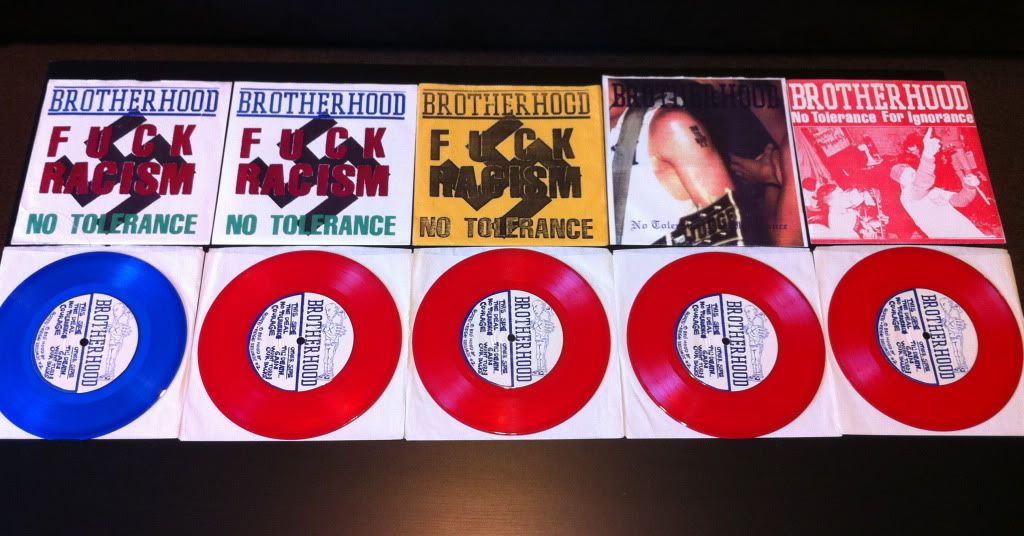 Here is an updated photo of the family!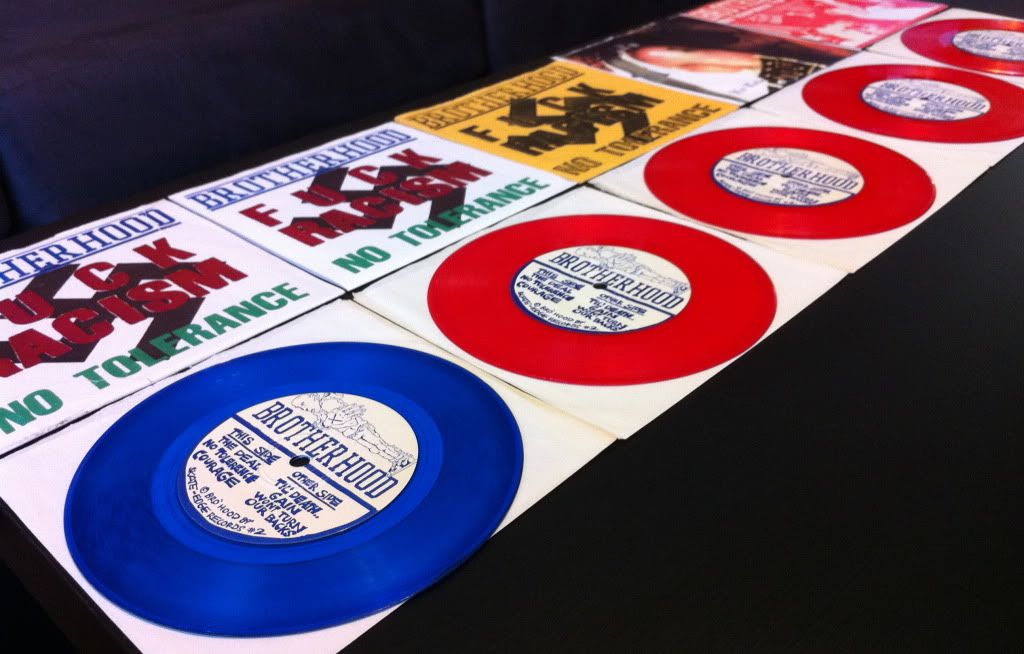 Hopefully there will be some more additions soon!