Here we have Insted – Bonds of Friendship LP, recently I have been on a bit of Wishingwell records kick however I don't think this LP gets the respect it deserves, people seem to write this record off as a bit of a joke. Well the joke's on them coz this is a killer record.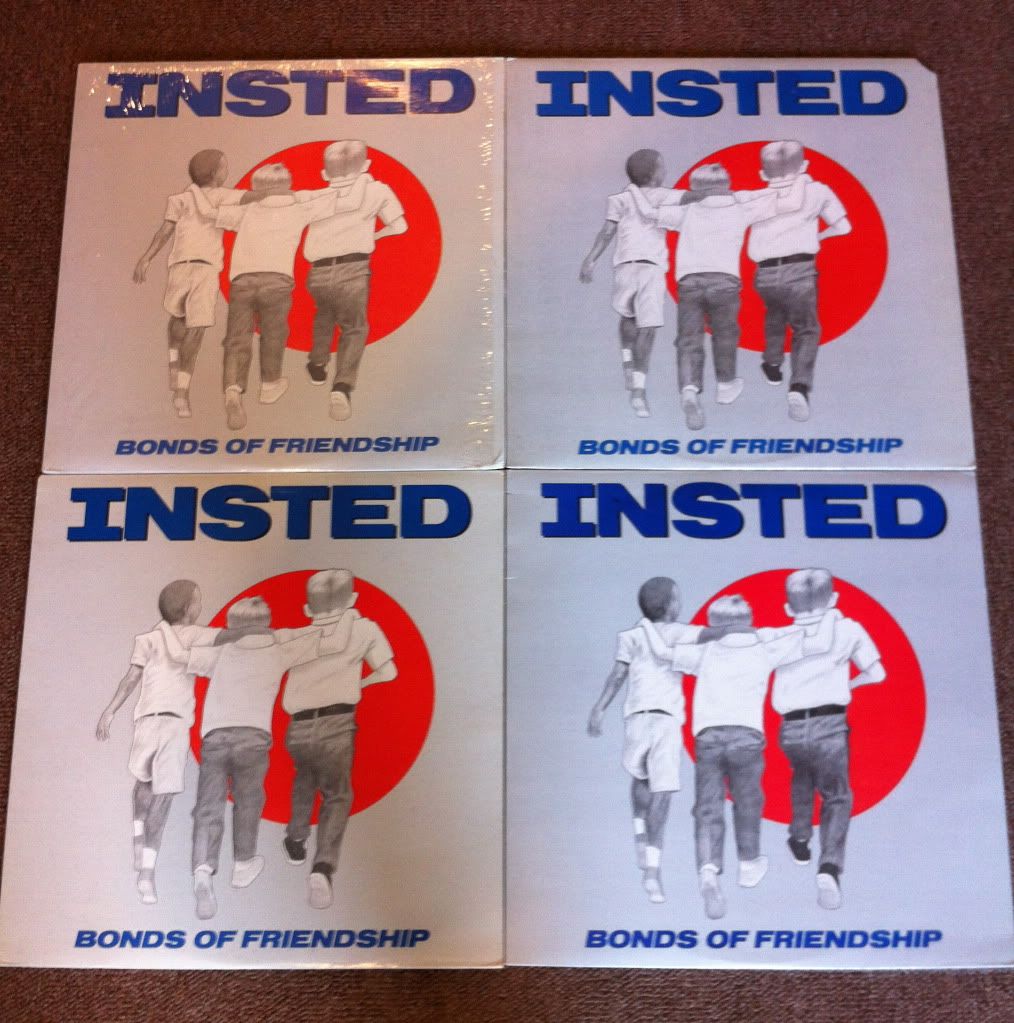 Okay so first up here is a really nice looking copy on red. Normally I don't like translucent LPs as much as solid colours. But this one is just so clean with really simple labels, just classy. According to Flex! there are 500 of these.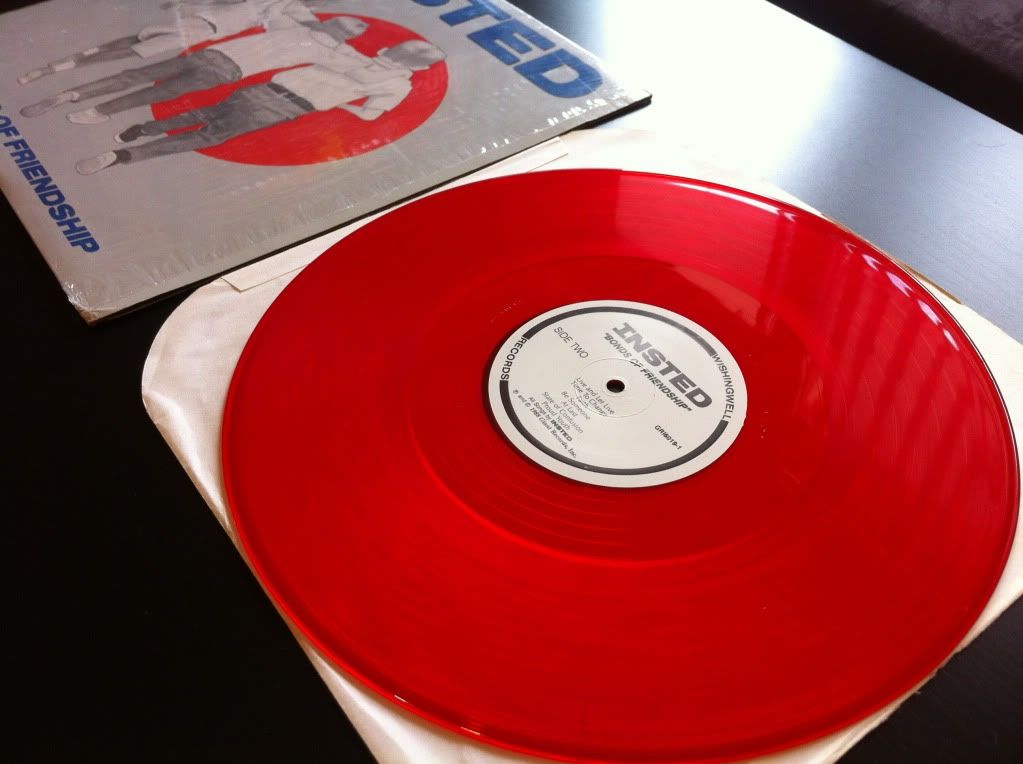 Next up is the tour press on white, again according to FLEX! There are 200 of these. So as you can see this one has no labels, also the corner of the cover is cut. So these were made for their US tour. Not sure what the story is with them not having label, and the cover of the corner clipped, could be they were in a rush to get them ready for the tour, or could be something completely different. Whatever the story they look pretty kick ass.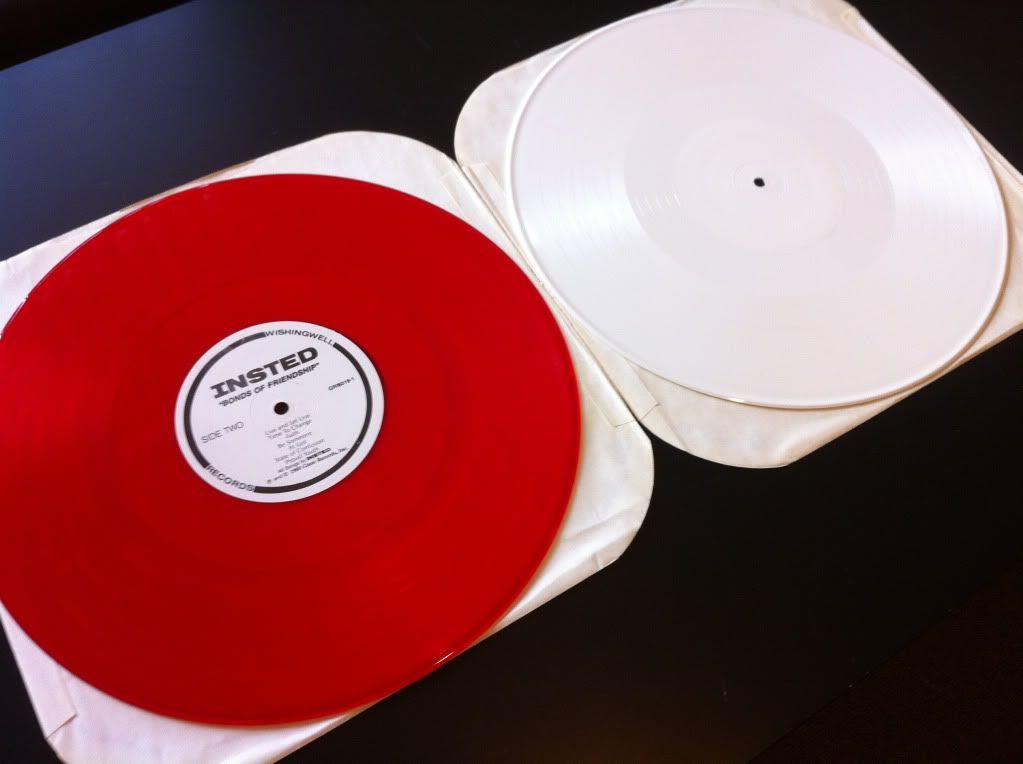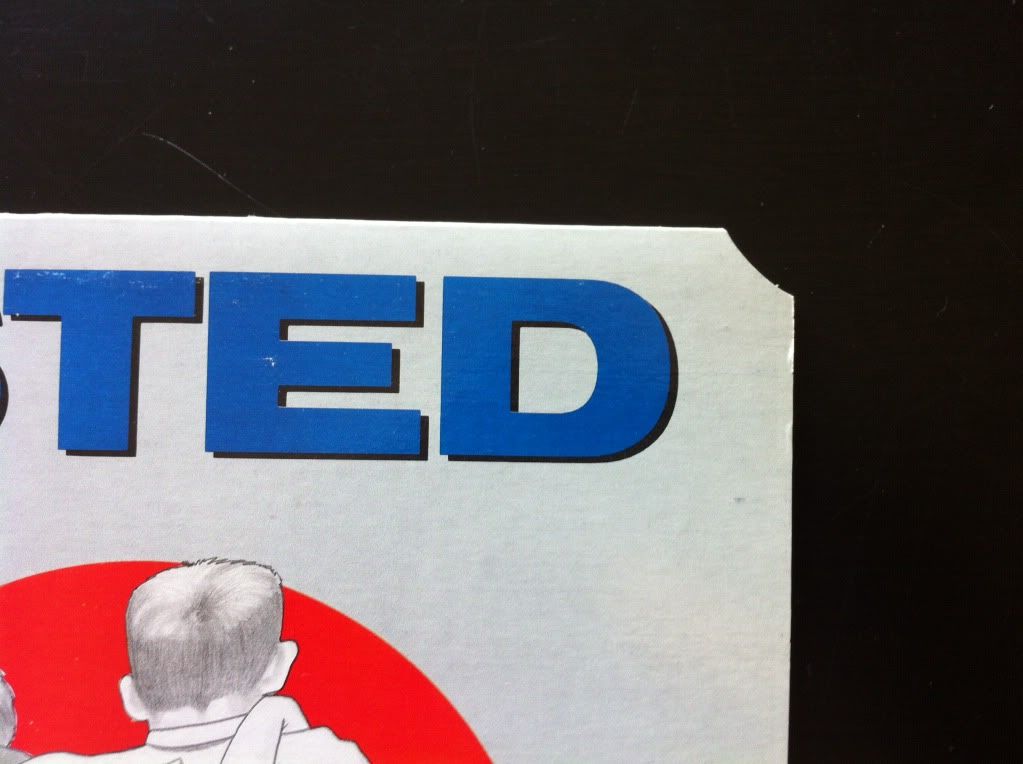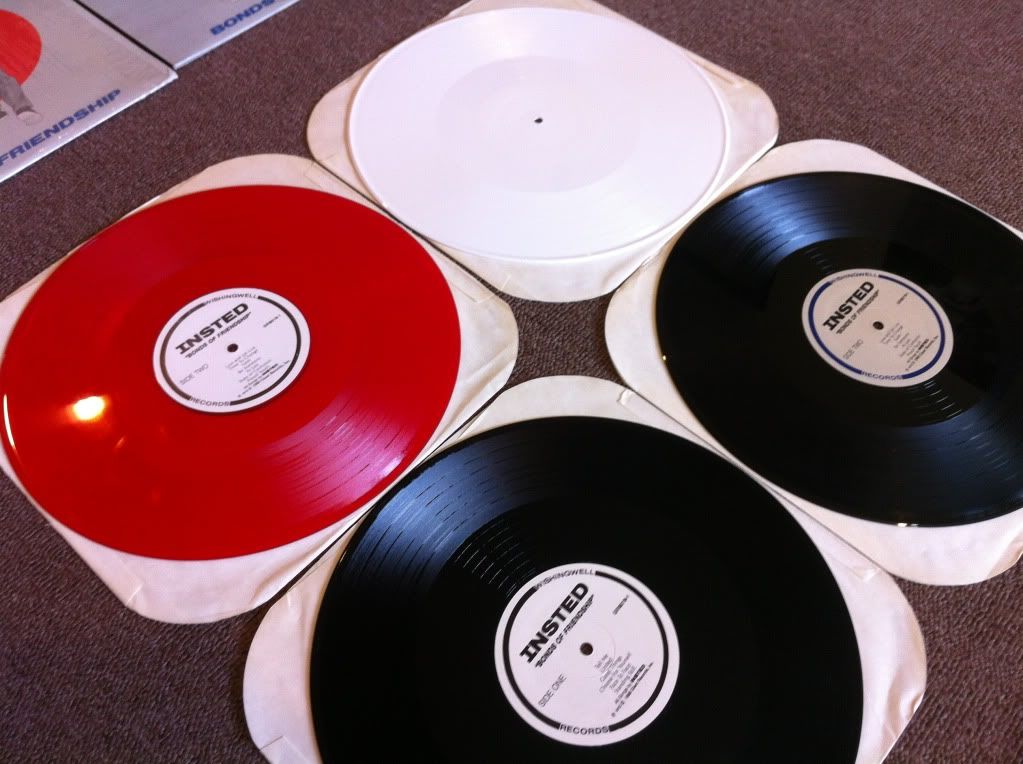 Now here we have the LP on black. Until I read Kyle's write up on this record I never realized the differences with the labels.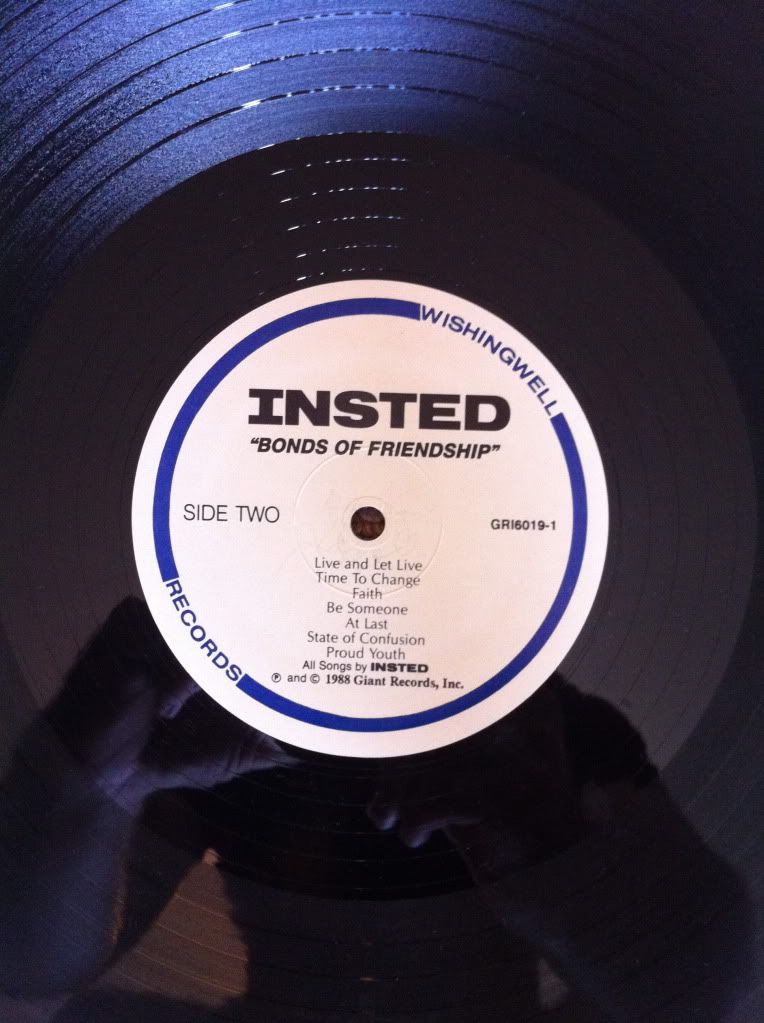 Since reading this I have been searching for a copy with the black labels, they do come up pretty regularly, however every single one I have seen for sale (probably around 20 or so) none of them seem to come with the insert.
My theory behind this is the copies with the black labels are the first press, as they have the same labels as the copies on Red. Possibly they didn't have the inserts ready??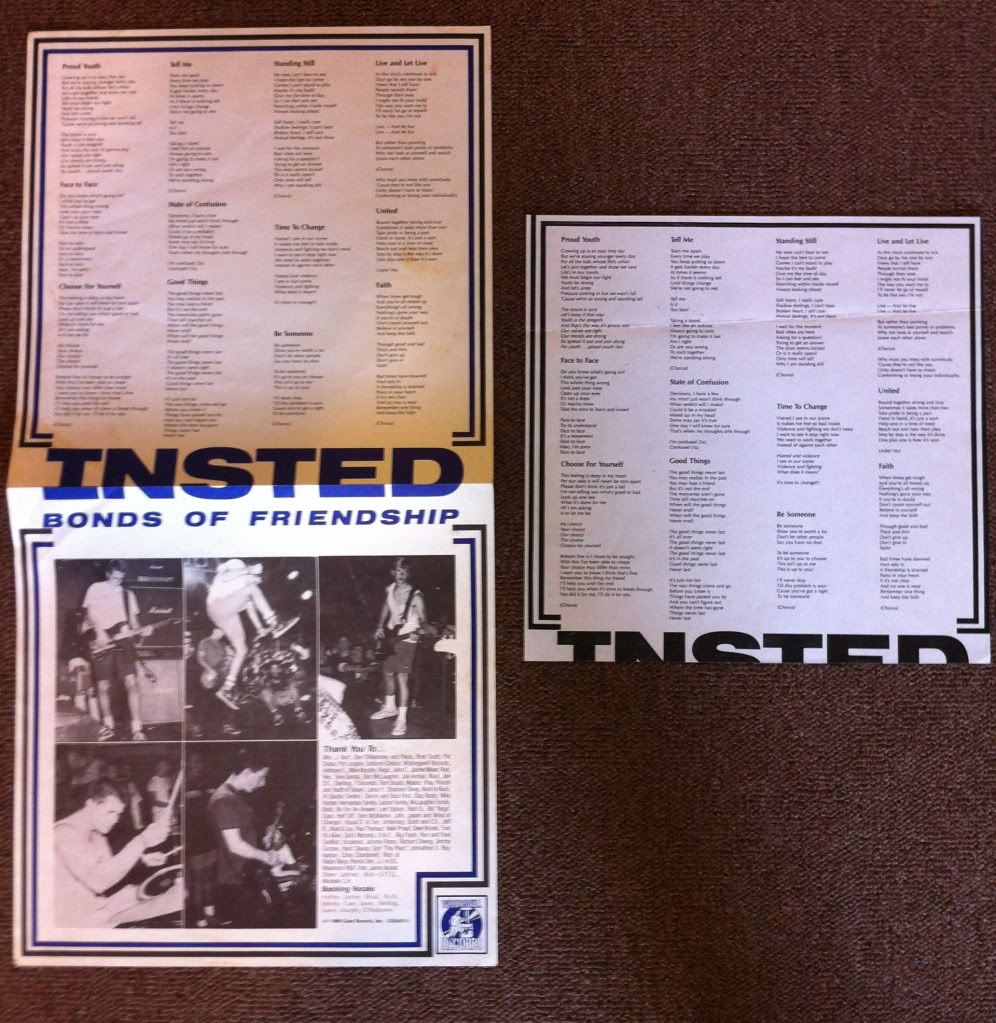 Anyways whatever the actual reason is my copy came with a photocopy of the regular insert, 2 sided copy instead of the regular fold out version.