Ok so it has been a while between posts, unfortunately I just haven't had a lot of free time recently, but I have been getting some sweet records, which I hopefully will be posting, so keep an eye out!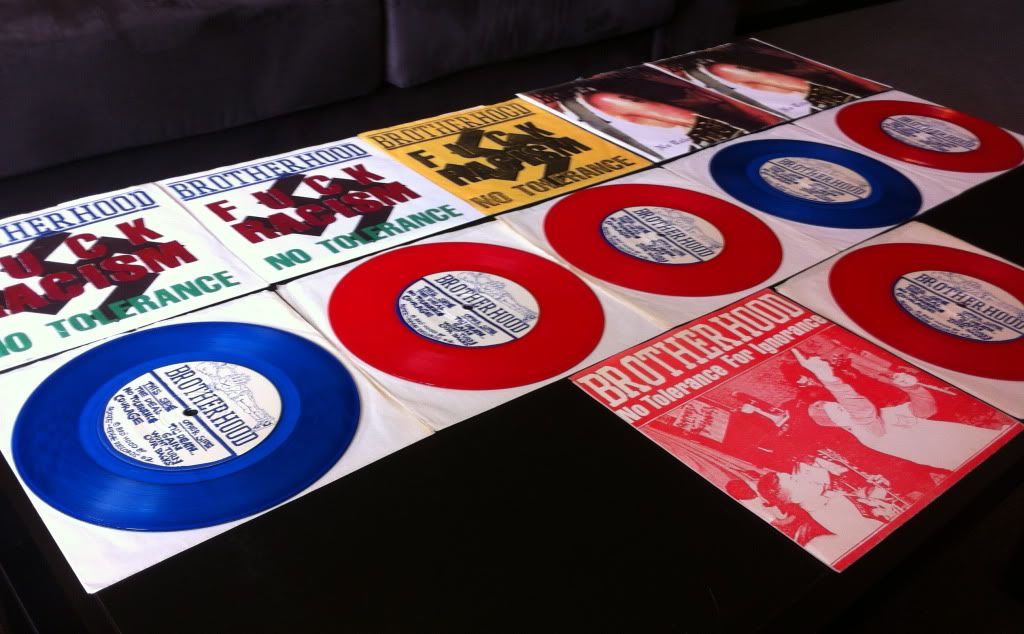 I am always looking for Brotherhood records for my collection. So I figured the best record to start with will be yet another Brotherhood record!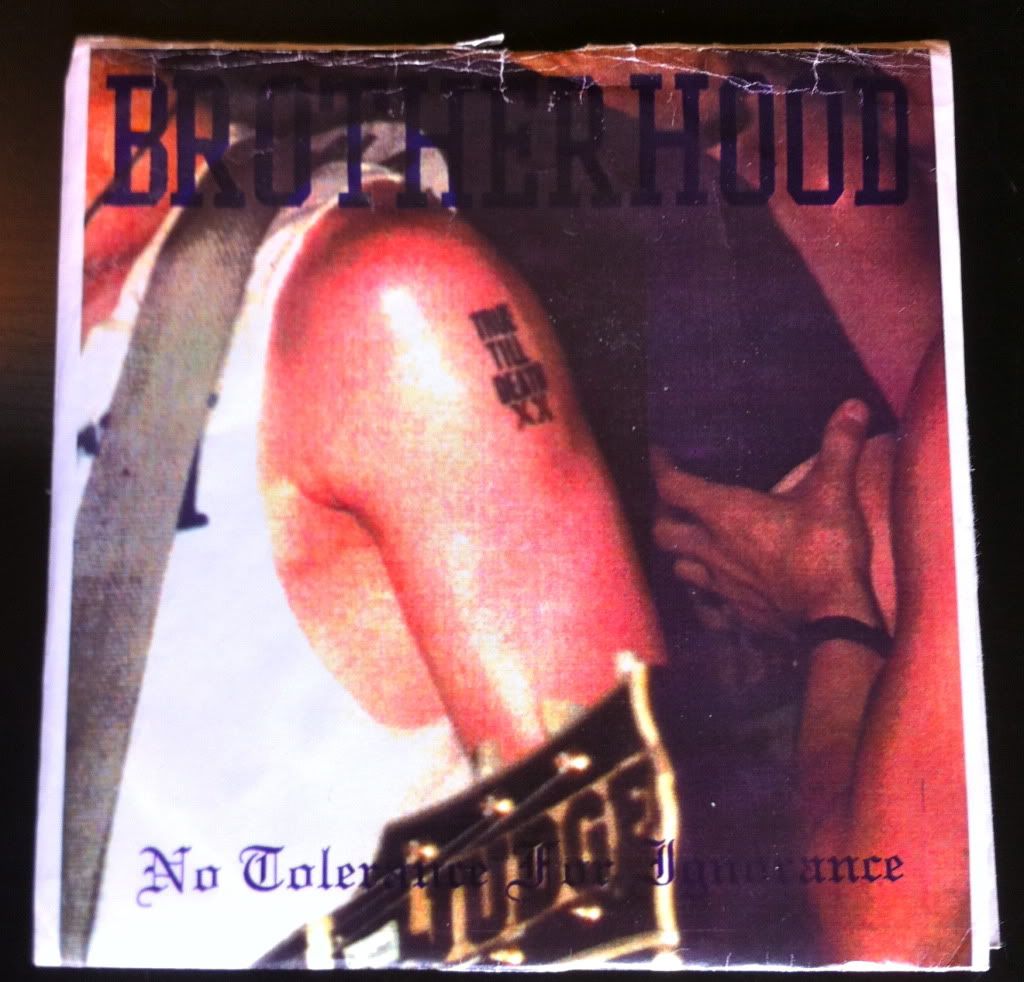 So here is another version of Brotherhood - No Tolerance For Ignorance with the Tattoo cover 7" however until recently I had no idea this version existed! This is like my other copy, in that the text is screened on the cover in blue. (There are other versions that have the text screened on a separate acetate sleeves in either blue, red or yellow which is still need). However unlike my other copy this one is on Blue vinyl. Now at first you might think that someone could have just switched the red with a blue, which could be the case. However all the copies I have seen with red vinyl and text screened in blue on the cover all did not have an insert.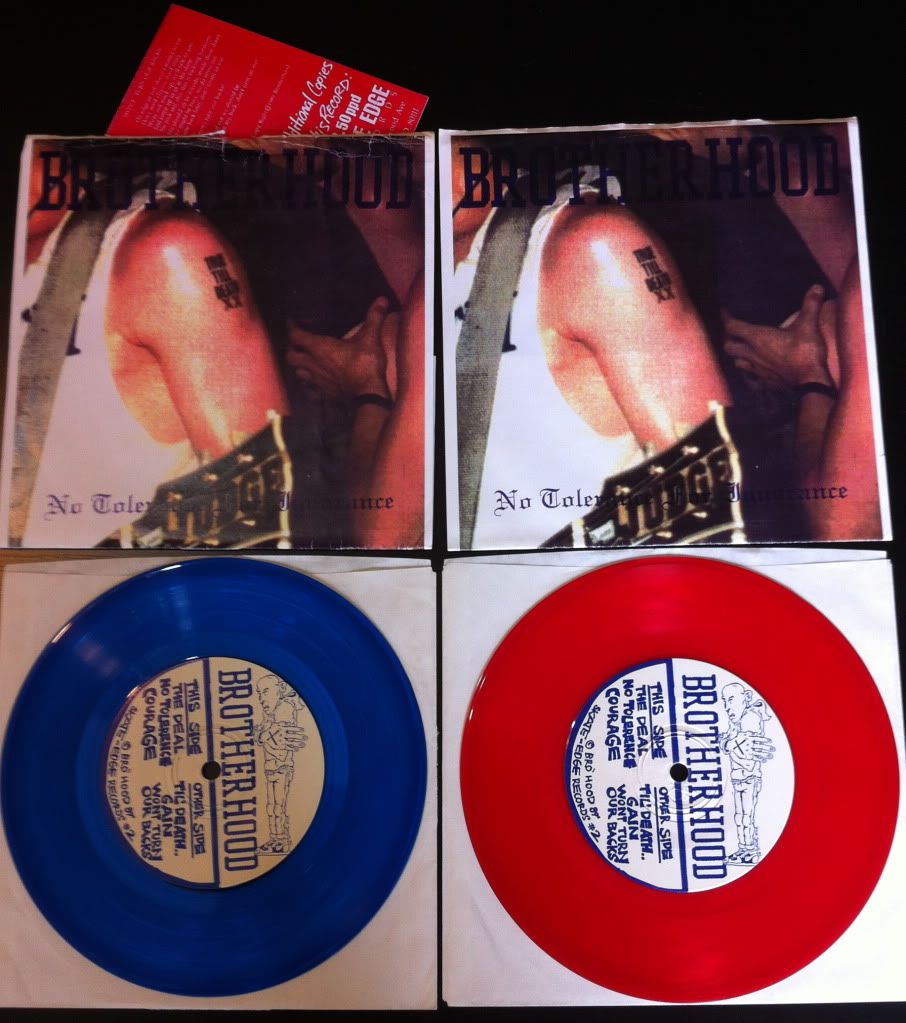 This copy has a different insert; this seems to be the same insert that comes with the copies with an acetate sleeve. It's red and much smaller than the regular insert.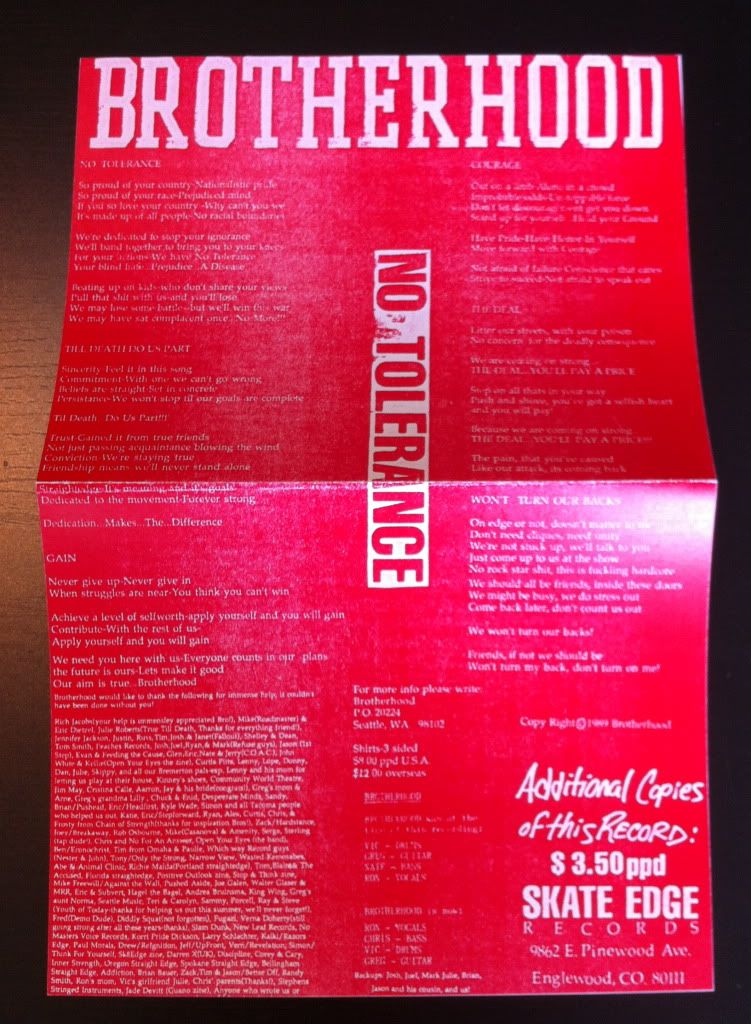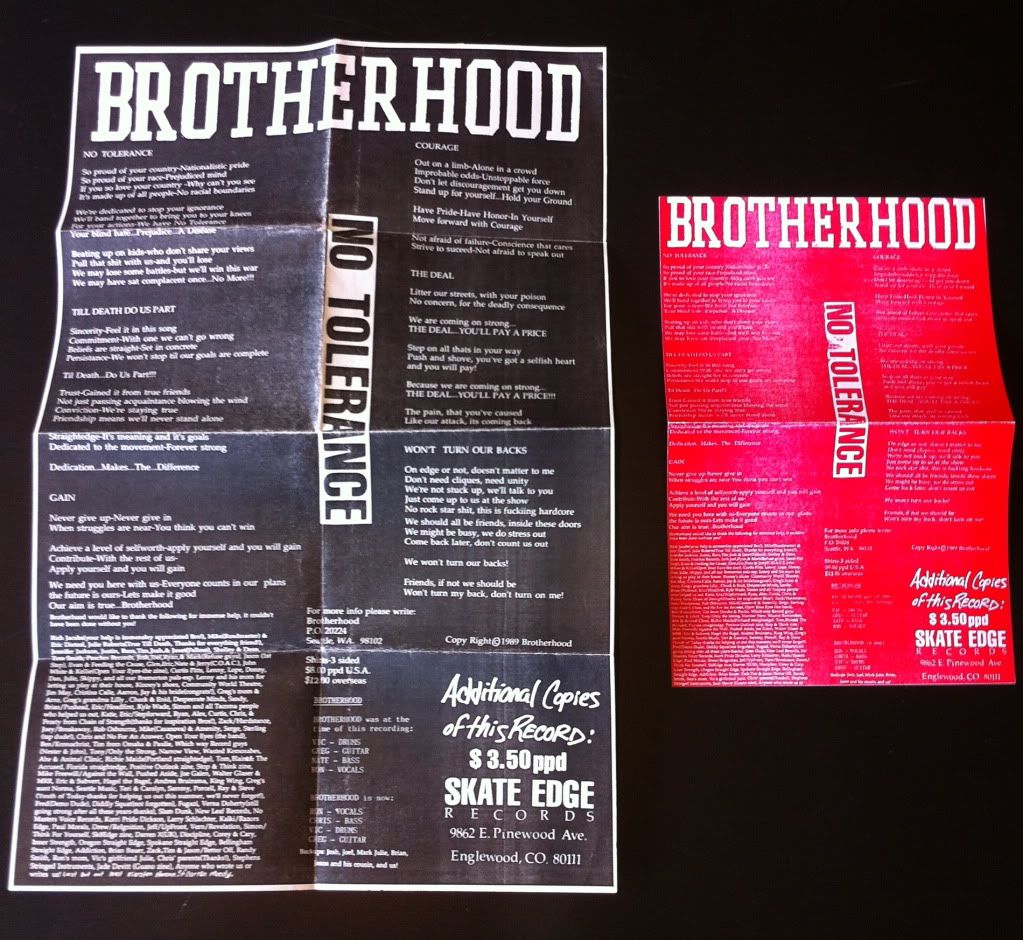 One thing about the tattoo covers is that they are larger than a normal 7" cover, which means that in normal storage they can be damaged easily, which unfortunately is the case with this cover.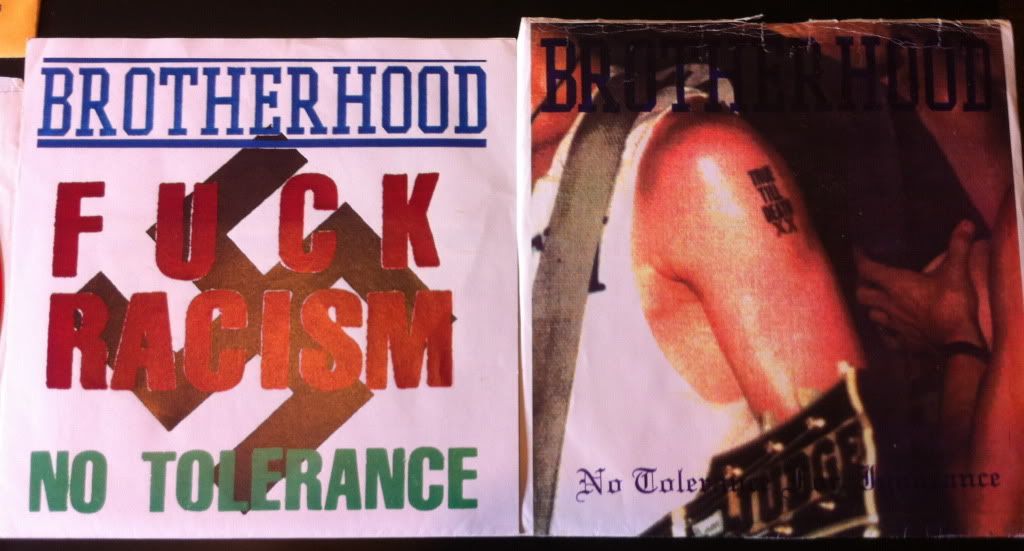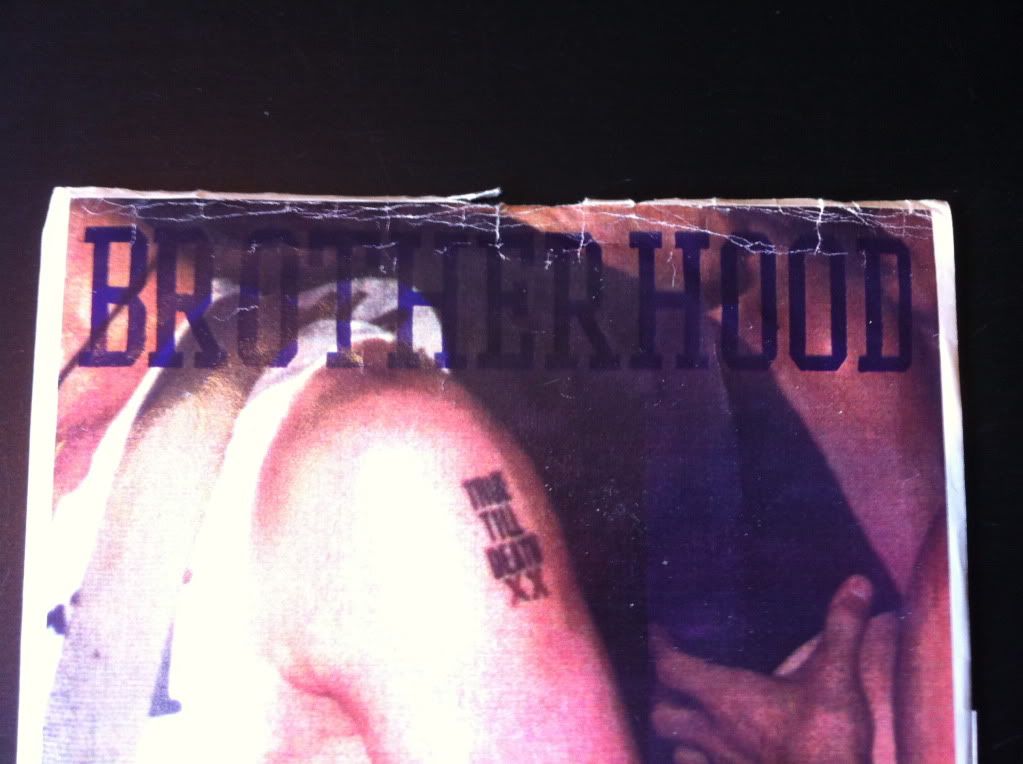 Another cool bonus I picked up as part of my trade for the Closet Edition 7" is this sweet t-shirt. I love the look of this, I don't collect shirts at all but when I saw this I really wanted it! I love the design of this. The size of it is a bit odd, it's about a large (I usually wear a medium) a bit wide but the sleeves are pretty tight.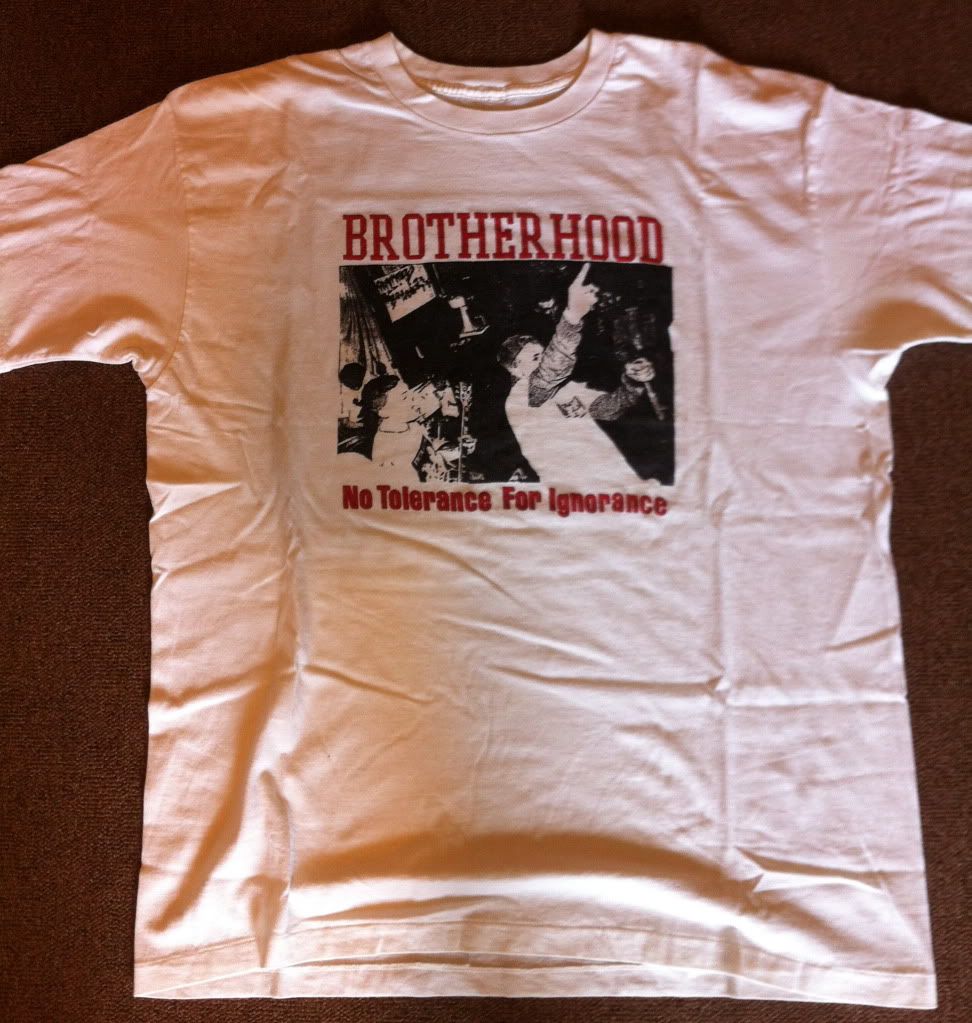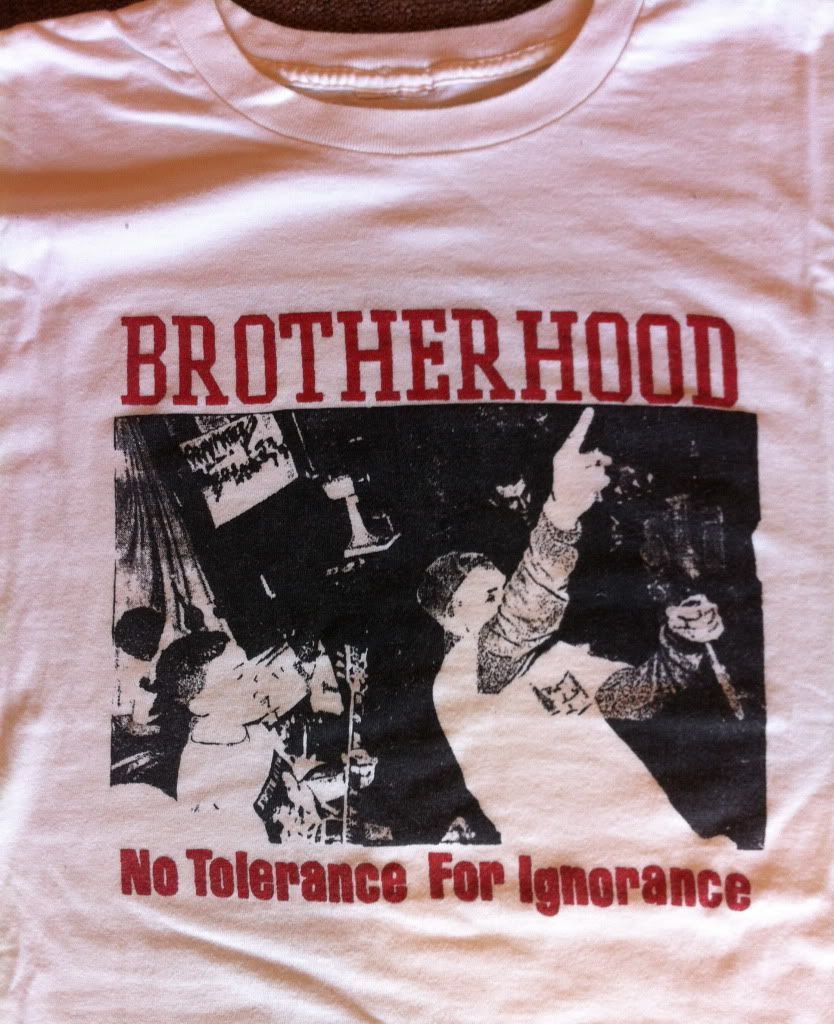 I love the shade of red on this (the photo doesn't do it justice).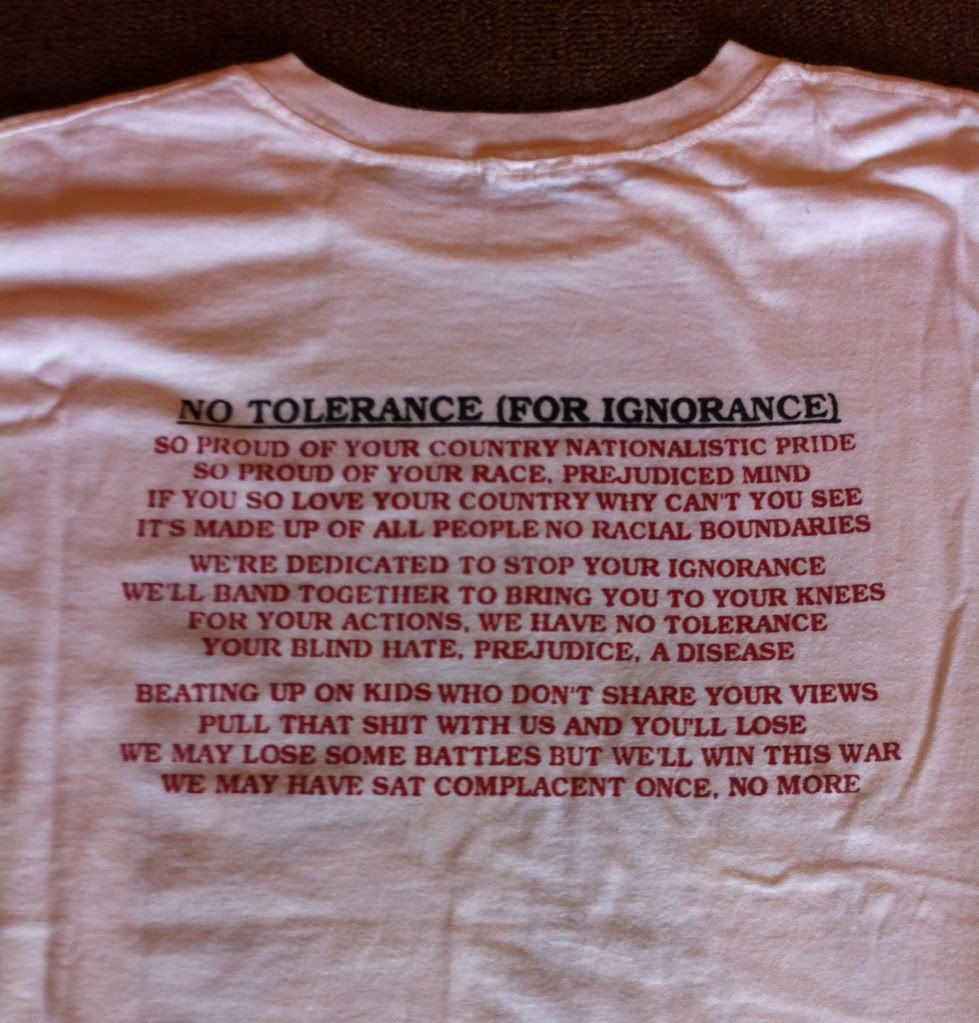 And this is of course the back.
Anyways, I've never seen this shirt before so I tried to find some information on the net but couldn't come up with anything. The shirt has no tags, which gives me even less to go on. If anyone has any info on this hit me up!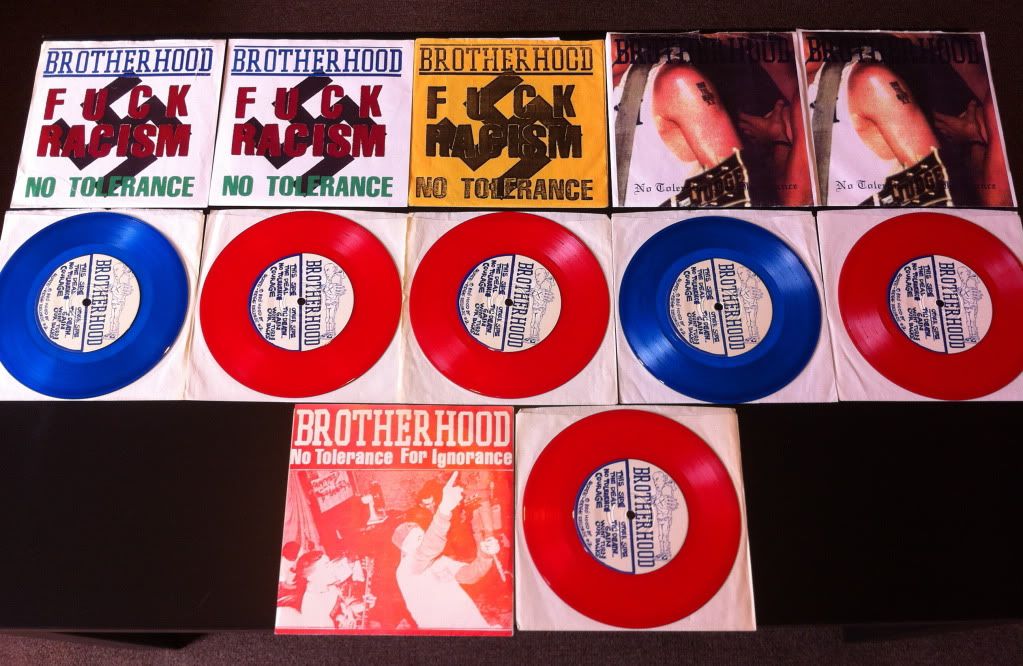 Here is an updated pic of my Brotherhood 7", again sorry about the delay between posts, but I have a whole heap planned so keep an eye out!