So previously I posted about my Chain of Strength LPs that I had picked up recently. Well now that I have completed my Chain LP collection I have been working on my Chain of Strength 7" collection.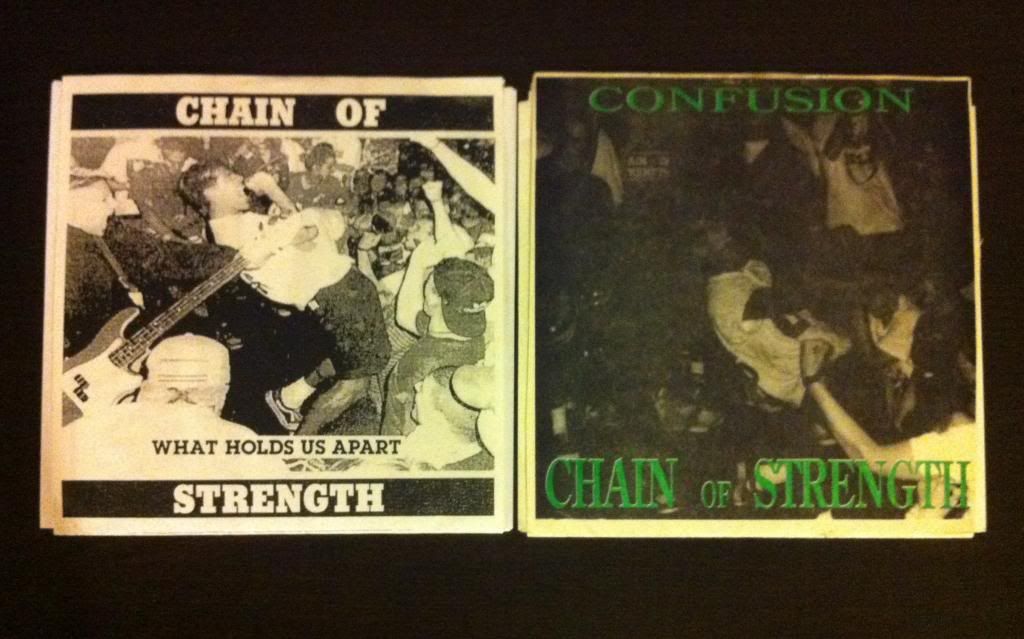 This week I got two Chain 7's in the mail. Both of these happen to be from the Foundation Records rejected press. (Again sorry for the bad quality photos!)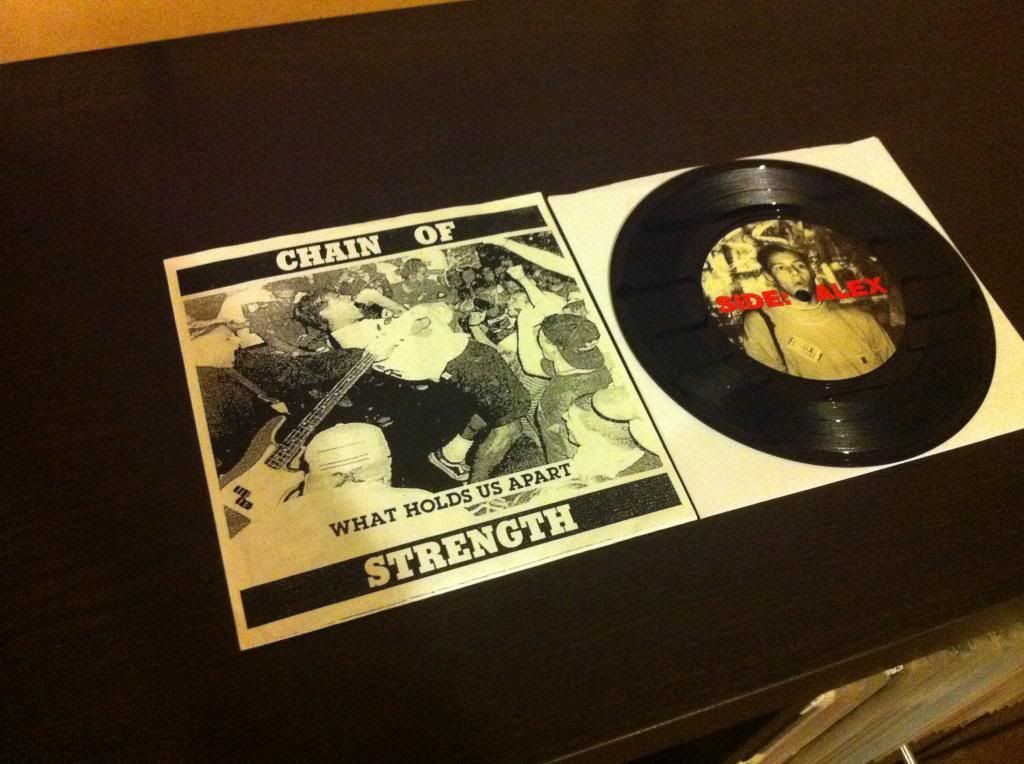 Everyone reading this knows the story about the Chain pressing, but he's is a bit of info. There were 500 records pressed. This press was rejected. Of the 500 rejected press, 100 went to each band member. Now out of the 500, 100 were given the highly sort after Chain Crew covers (which I still need!!). Some of the 400 have obviously gotten into circulation.
Here is a regular copy of the rejected press. It has a photocopied cover and insert of the first accepted press.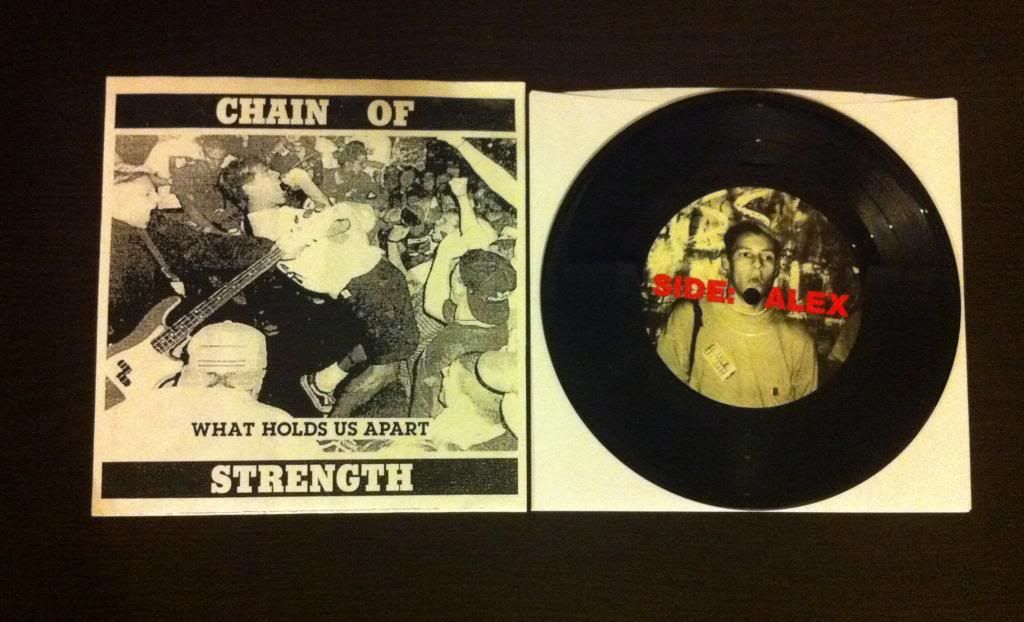 Here you can see the rejected press on the left and accepted press on the right.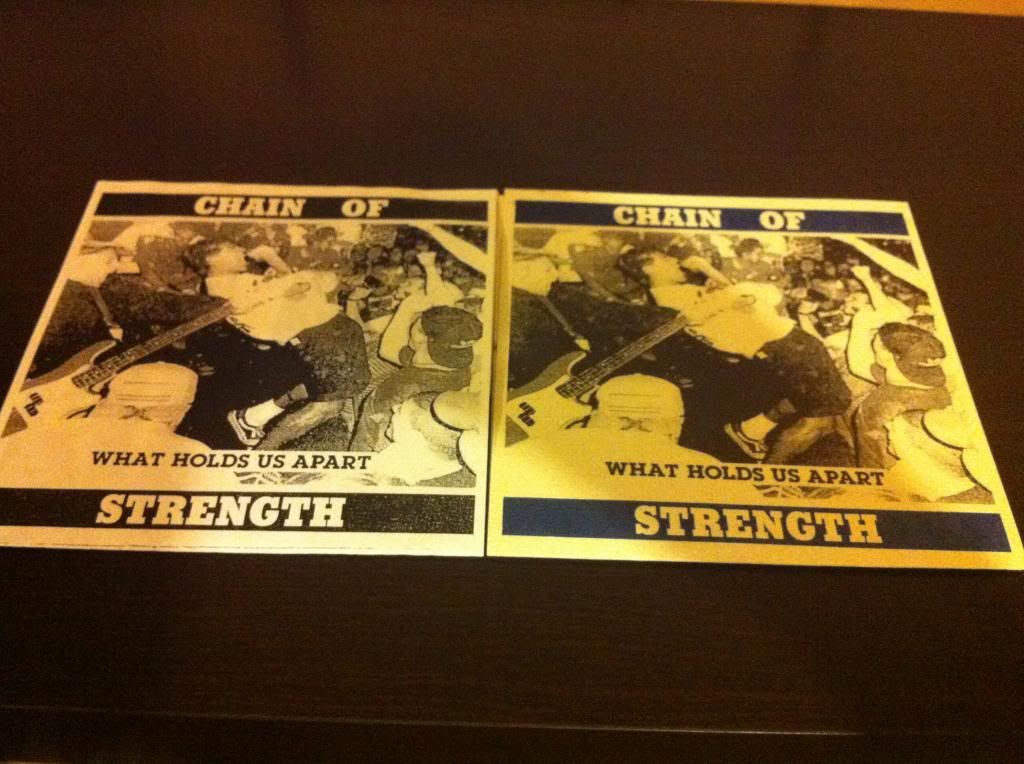 This is the inside of the covers, again the rejected press is of course the photo copied black one.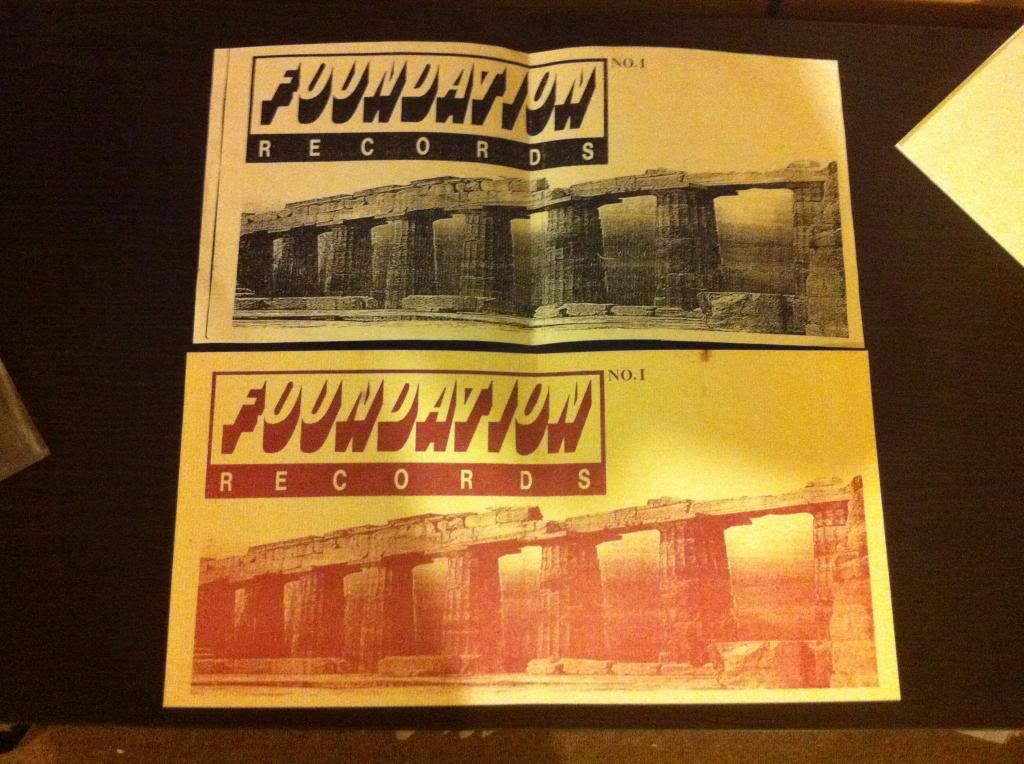 Interestingly the labels on the rejected press are a lot darker than the later accepted press, as you can see here. Again rejected is on the left hand side.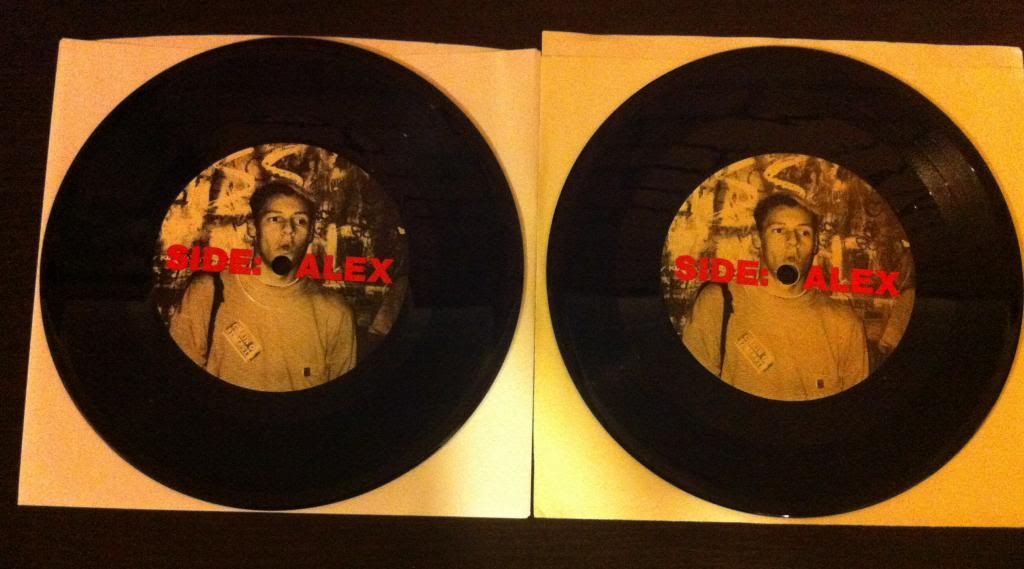 My copy of the accepted press has the large inset/poster. There are accepted pressings with smaller inserts and I believe all are numbered out of 100, though I don't have one of those.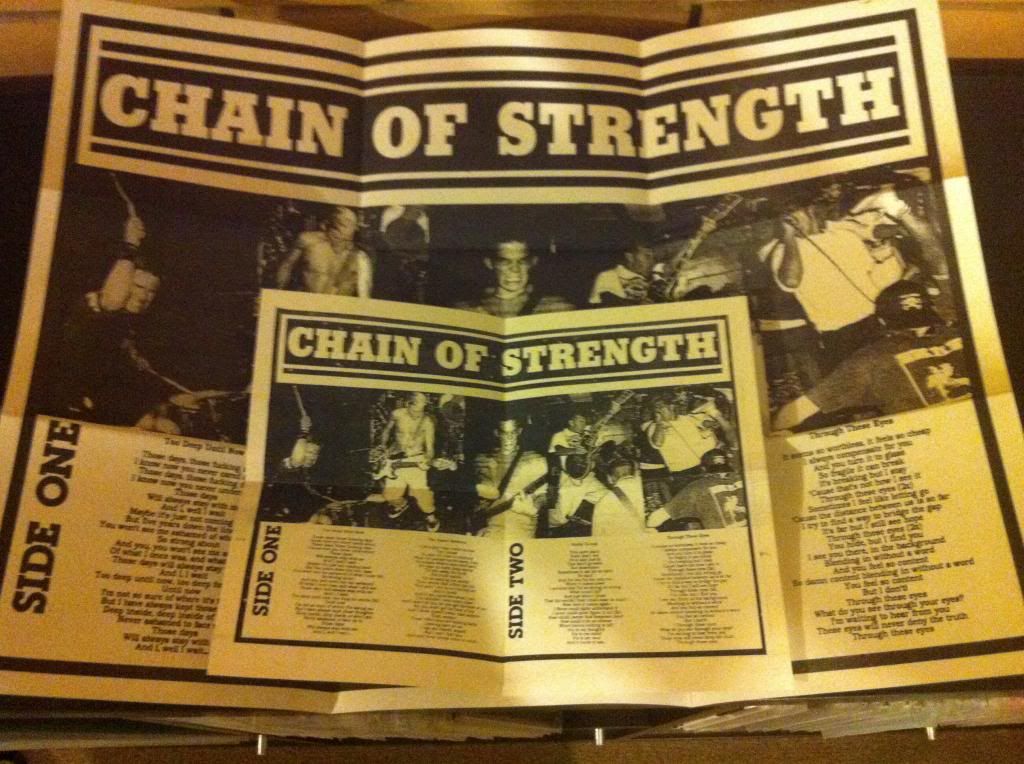 Now I also picked up another rejected press recently. This one is, however, much more sort after. The rejected press with 'booted' Confusion sleeve.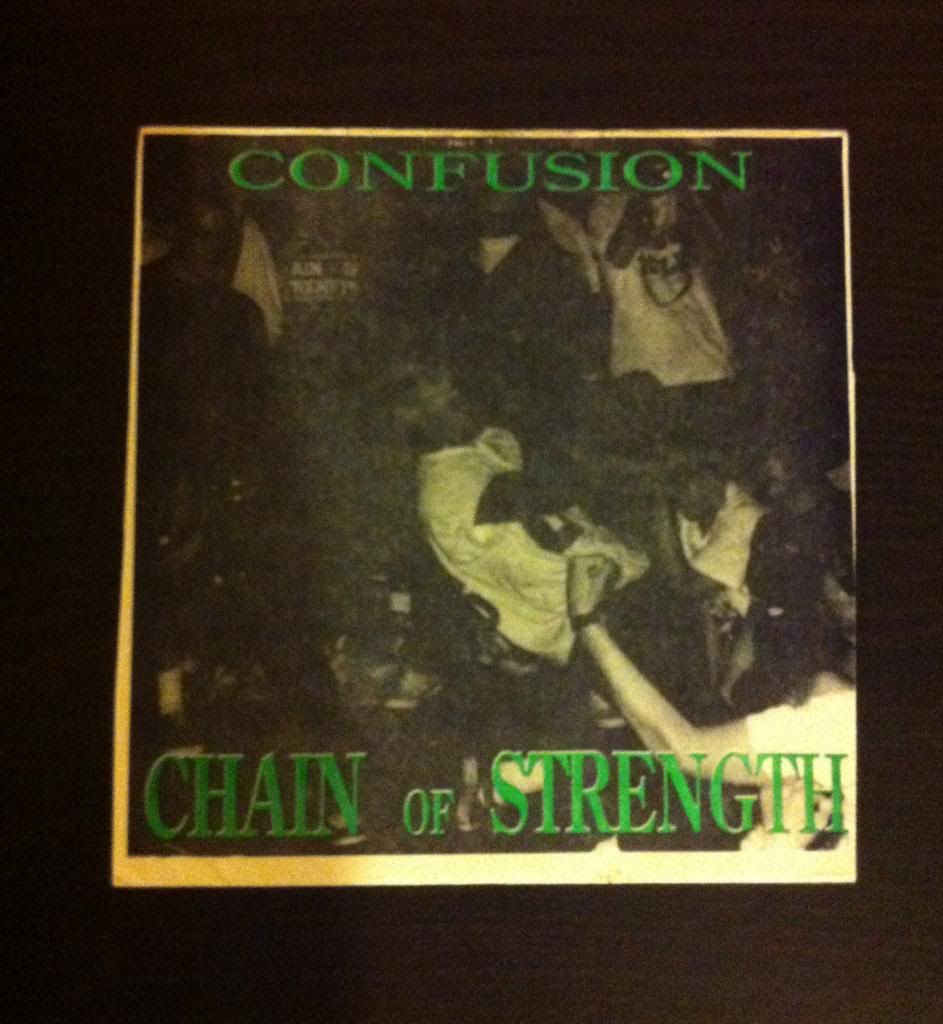 Now there isn't a whole lot of information about this one. But consensus seems to be that this is a 'booted' copy of the actual Confusion sleeve, which i don't have a copy of. (This is based on the fact that the cover is much darker).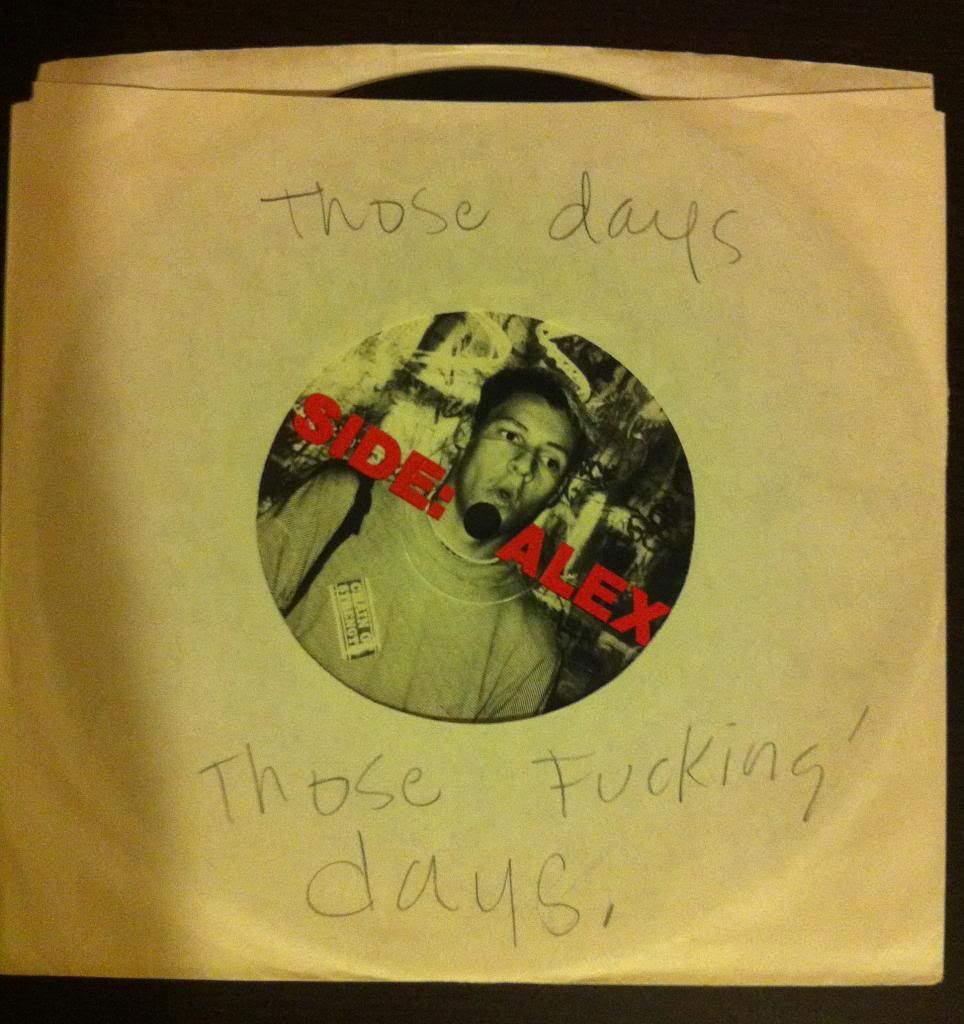 Now this is actually printed on cardboard and has the correct glossy Mindpower records insert. So it is thought these were made by someone close to the record label. Again, this is just speculation, but it seems to make sense. I have no idea of how many of these actually exist.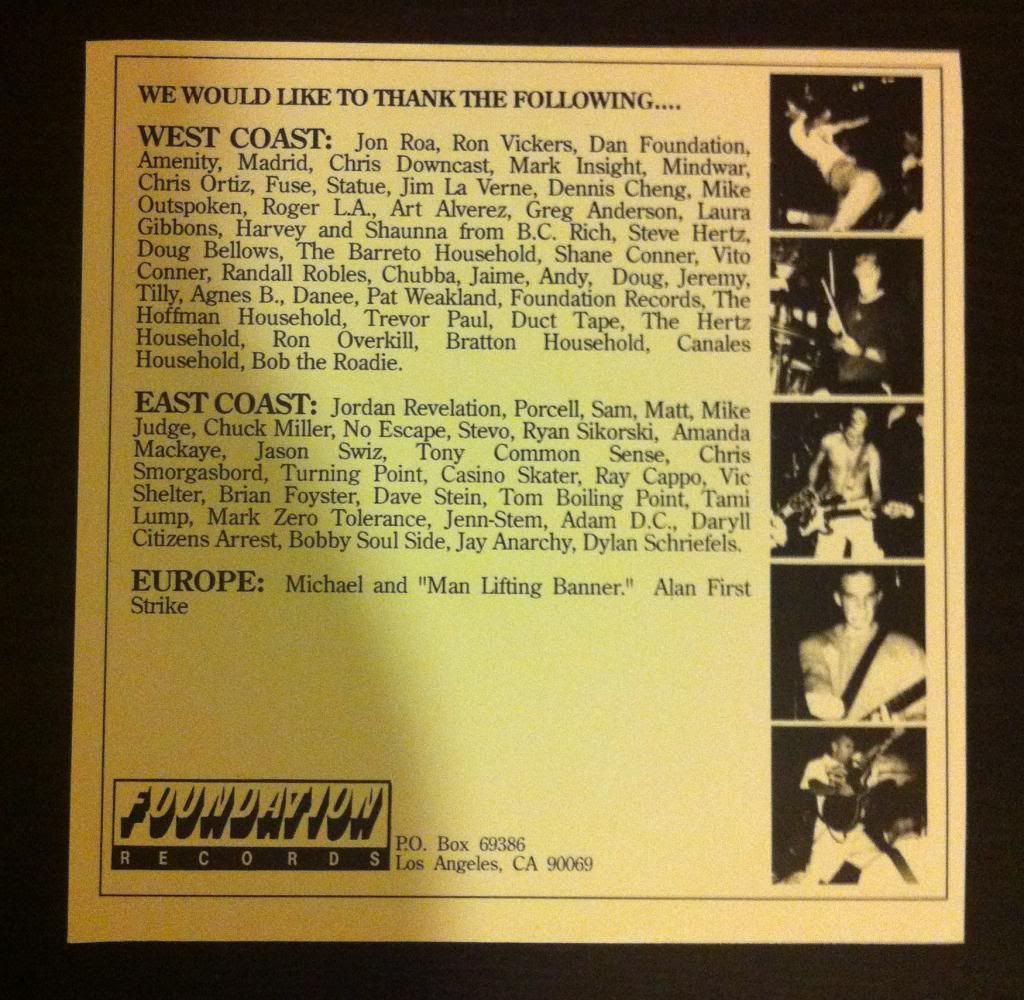 Hope you enjoyed reading. More Chain and other records to come soon so stay posted!