So 2013 is off with to a great start! On the first mail day of the year, one of my biggest 7" wants, if not the biggest, arrived in the mail. Chain of Strength – True Till Death, Clear Vinyl, Silver Sleeve. I never thought I would own this record. As previously mentioned, I have been trying to extend my Chain 7" collection. Well I contacted Tim McMahon and after a few emails back and forth, I was lucky enough to work out a deal with him for one of his copies. Again thanks so much mate!! So here it is - my Chung King of 7"s.
This is such a crucial record, it really doesn't get much better than this. I'm not going to go too much into the story behind this, as everyone knows it. But pressing info is as follows. There were 500 clear vinyl pressed for the 3rd press. Of the 500, 300 were given regular green covers. The remaining 200 had the Silver Sleeve made. Some of these were sold through mail order, though most are still in the Rev vault. Making this very difficult to come by. My copy is in amazing condition, I feel really lucky to have got one in such good condition.
I love seeing all the differences in the silver cover from the regular green cover.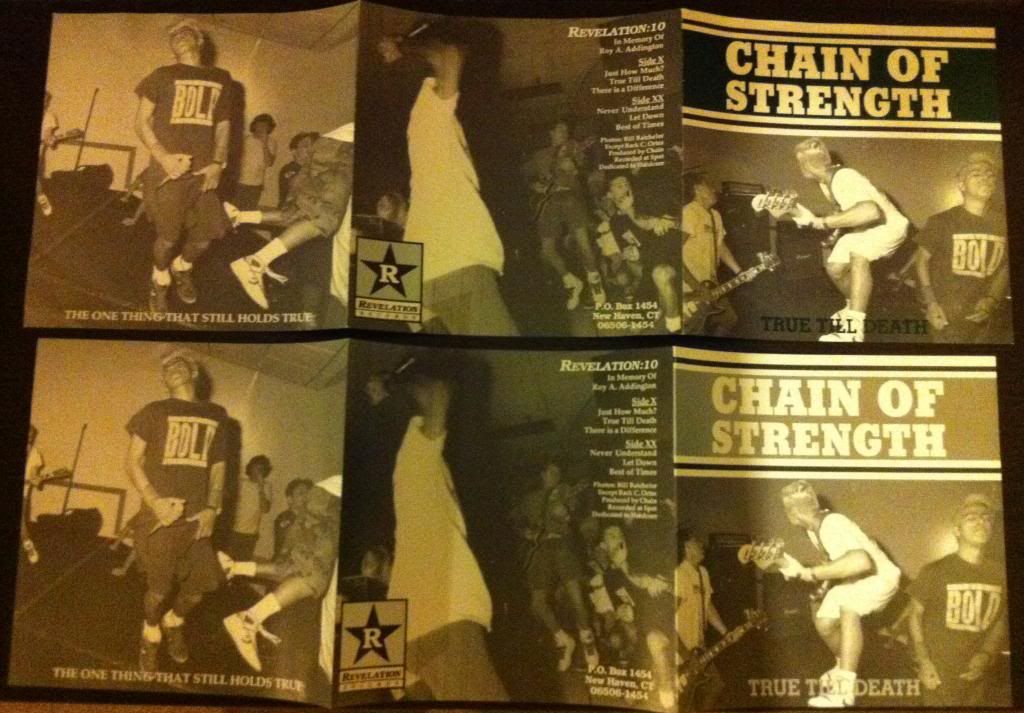 I actually don't have the Clear vinyl with regular Green cover. But here is my first press green, second press black and third press clear with silver sleeve.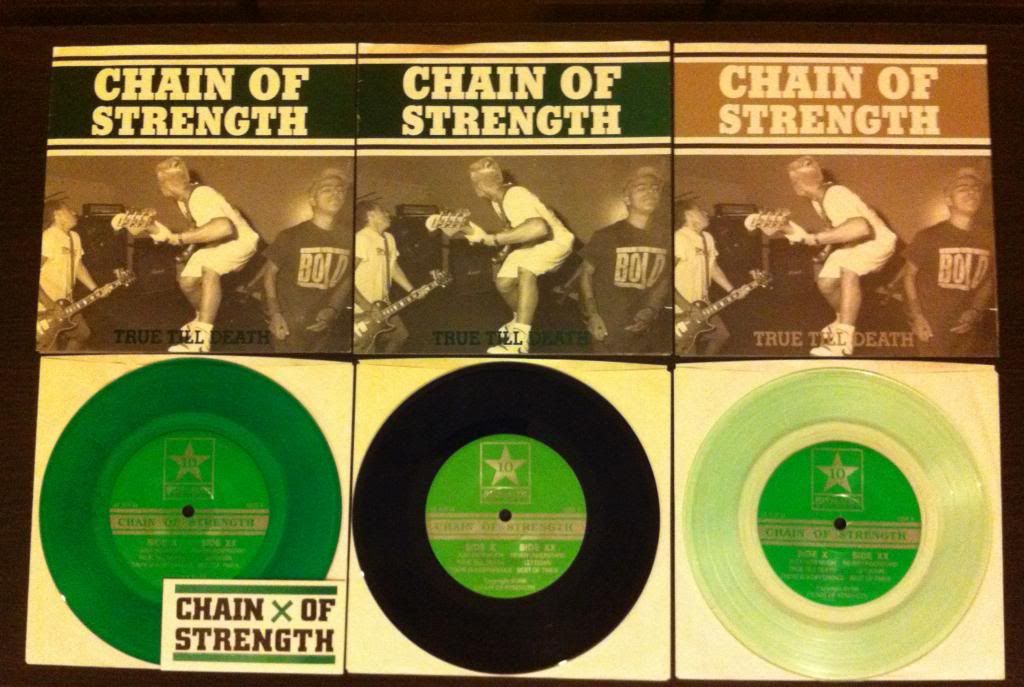 Hope you enjoyed reading. There will hopefully be many more crucial records to come for the rest of 2013.